Proud To Be Rated 5-Stars For Franchisee Satisfaction
For The 10th Consecutive Year

 What does this mean?
Increasingly, choosing a product, service or business is about reviews and ratings as opposed to old-school advertising and promotion. It's often how you choose your hotel and how you choose which restaurant to eat at. When it comes to 5-Star awards, the WorkBuzz award matters because it is driven by what the networks of franchisees across the UK think of their franchise. Achieving a 5-Star award means the franchise is rated above the average of the 100+ participating franchises in all six key areas of evaluating a franchise, from training and support through to value and rewards.
On the back of the survey results, WorkBuzz hosted The Best Franchise Awards, sponsored by Lloyds Bank, and in 2018 & 2019 ActionCOACH won the Best B2B Franchise in the UK.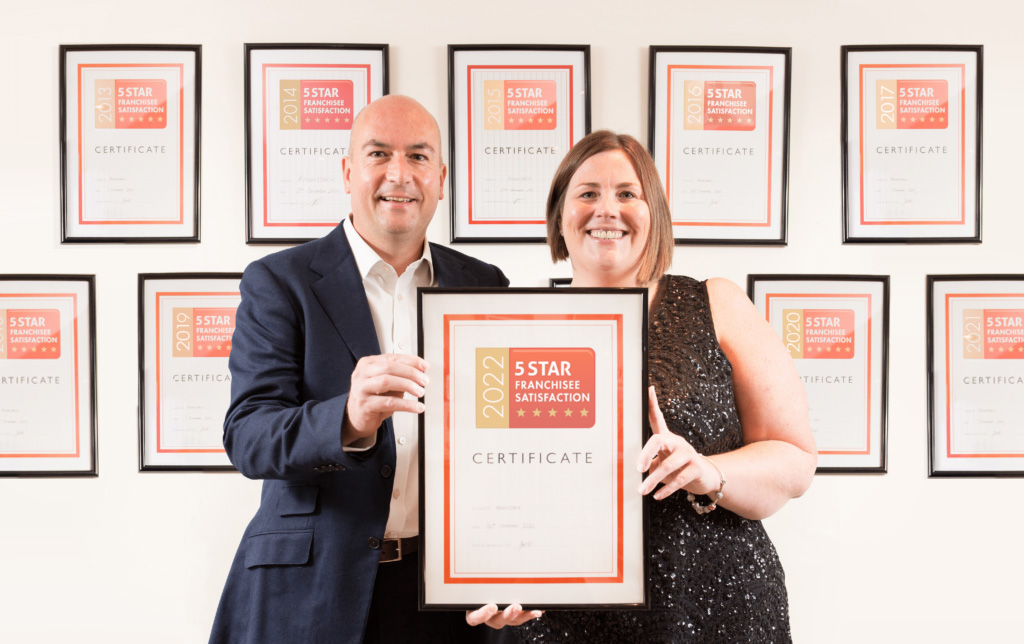 An elite company
These outstanding results year after year make ActionCOACH one of few franchises to receive the 5-Star Franchisee Satisfaction rating 10 times! Ian Christelow, ActionCOACH's UK Co-founder explains. "These awards mean the most to our team because they are based on our partners' feelings about our franchise. No matter how great your system is, if your franchise partners aren't happy, then growth is not possible. We consider our franchise partners to be our business partners. We work hard to provide the best support and opportunities for growth. Their anonymous feedback gives us the confidence we're on the right track but we'll never become complacent. We're also very proud to be one of few franchises with multiple stars to our name!"
Join a rewarding profession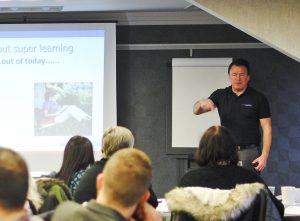 Mark Jennings has been an ActionCOACH franchise partner since 2011 and says, "I'm giving people their life back – they're working for their business and have no work-life balance or headspace to grow their companies." For instance, Kevin had one client in the electronics sector who had been stuck in their business for 5 years with a crippling workload. Within 9 months, Kevin had freed him from the business. Another, running a sailing school from his attic almost 24/7, now only needs to work one day per week. With Kevin's help, another client, the owner of a children's nursery, has been able to get out of the day-to-day running of things as well as concentrating on growing the business. As a result, she has rapidly moved from 5 to 10 nurseries.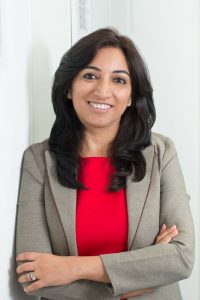 Mitali Chopra, a franchise partner since August 2016 says, "I chose ActionCOACH because I wanted the opportunity to build my own business and create impact in peoples' lives, both in business and personally. Within 8 weeks of launching my ActionCOACH business, I had signed up five one-to-one coaching clients and was bringing in a monthly income that was close to eclipsing my previous corporate salary. The work I do is life-changing for my business owner clients. They understand their business better, improve profitability, enjoy work more and can see the possibility of more growth and financial freedom in the future. ActionCOACH gives me the flexibility to choose a work-life balance. Whilst I intend to work hard at my business, I can still make time for my family.
"I am proud to be an Action Coach because of the wonderful team who support me, as well as the powerful vision that drives me."