Our office is conveniently located in Barrhead, East Renfrewshire, at the Westbourne Business Centre.
Barrhead is an easy 10-minute drive from the M77 Darnley exit, and only a 15-minute drive from Glasgow Airport. The Barrhead train station is a 15-minute walk away. There are many Barrhead town centre shops close by.
Our ActionCOACH office was beautifully custom designed and furnished by BoConcept, the Danish design furniture brand located in Glasgow, and also a long-time ActionCOACH client!
We have a wide-screen monitor and flipchart for training and team planning sessions, and plenty of space to seat up to 20 people.
Come by for a cappuccino, latte or hot chocolate – we LOVE to talk business!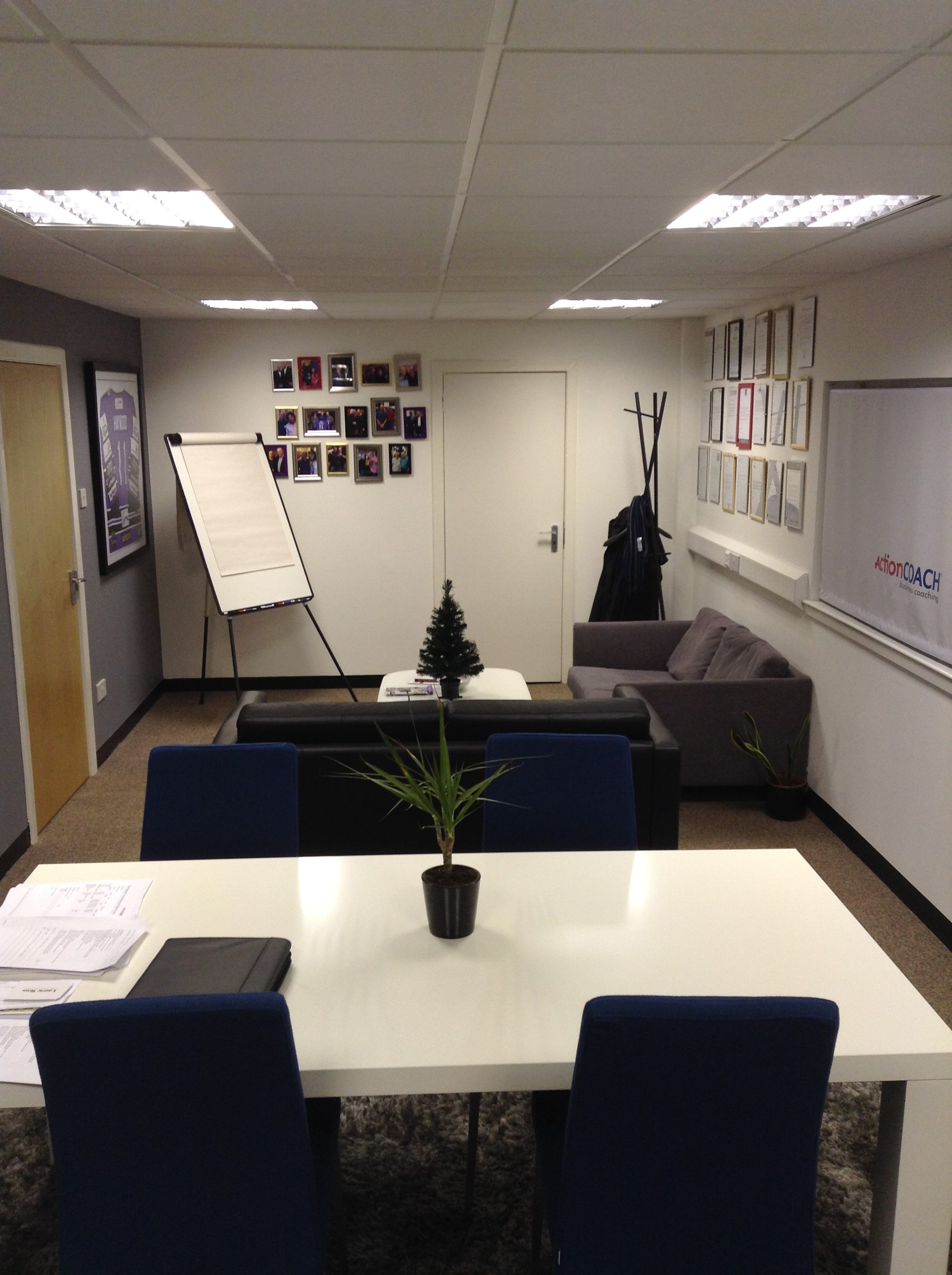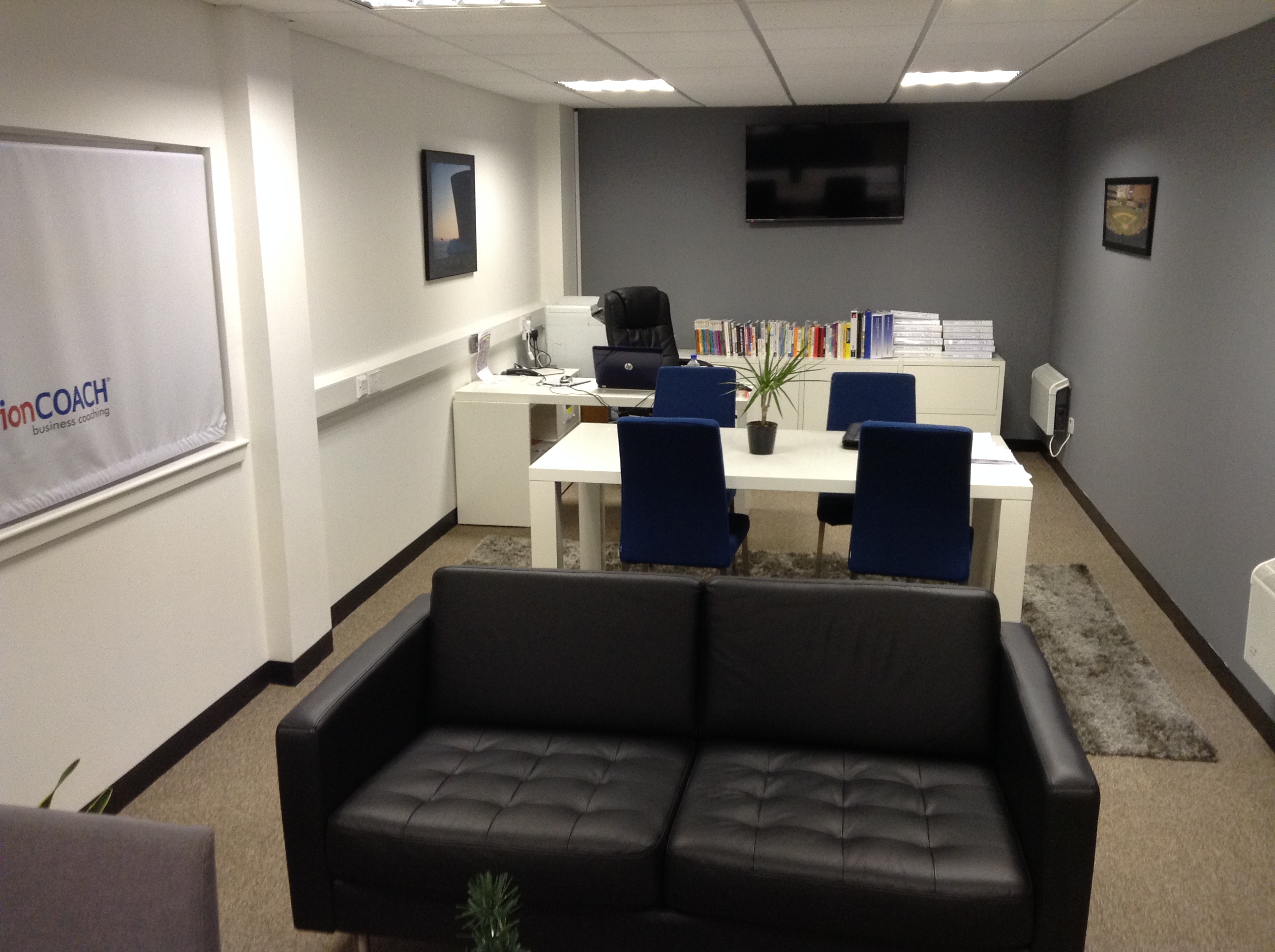 BoConcept's early 3D graphics when the office was being designed: