Business Coach - Trainer & Author
Helping you deliver the potential in your business with a written guarantee of a return on investment for every business I choose to work with. how many profiles have you read that say that?
I specialise in helping businesses grow and the first step to growth is accepting that things will have to change if you want to see change in your business.
If you want high levels of growth, then you need to discover what the changes are that need to be made and then re-educate yourself to effect those changes. My business is all about helping you to achieve that positive, long-term, measurable change for your business, your people and your teams.
If you have no desire to change yourself then don't get in touch and don't expect your results to change,
If you do want to get different results in your business then here are 7 Reasons to get in touch.
1. I don't charge to see if I can help you.
2. If we meet I will show you a structured approach that will enable you to plan and prioritise your actions with more confidence.
3. You may discover some new information that will increase your effectiveness and profit. There is always something new to learn.
4. The Meeting will help you identify a path to increased success. The strategies presented have been very successful with our clients, usually generating in excess of a 50% increase in profits over the year.
5. You will have much more information to help you make decisions on how you expend your resources in 2018. I am referring to your time, your money, and your people, as applicable.
6. You will learn what real advantages getting outside support can provide and find out why it is so successful.
7. You will be able to decide if you want to change on your own or you would like some support.
Get in touch if you want better results from your business
My #1 Focus is getting you the results you want
Getting Results is not all about the money, its about spending time with friends and family and knowing that you business will run just as well without you as it would with you.
Transforming your business into a commercial profitable enterprise that works without you.
Testimonials
Having worked with various different coaches over the years, I can truly say that Andy Walter is at the top of his game and full of great tips and advice. My confidence levels have improved hugely and I now have a firm sales strategy in place. I know my figures and check them regularly allowing me to plan for the next quarter. Time management has improved greatly as has my focus which is now much more sales/marketing focused.
Jo Middleton – Dog First Aid
The passion and dedication that Andy displays his knowledge, understanding and genuine desire to see his clients succeed is something I have never come across before. I have a clearer picture now so the business has direction and an ultimate success goal. I have more confidence to tackle challenges, the "head in the sand" mentality is disappearing and I feel better and am able to make decisions in work and in life.
Anne Cooper – Galaxcare
Business Growth Events
Upcoming Events by Andy Walter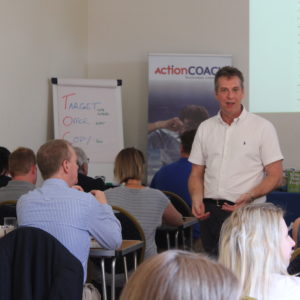 6 Steps
6 Steps to Better Results from your Business
6 Simple Steps To Bring You Greater Success In Your Business for 2019! Andy will be talking from practical experience about how over his career of working with both with small and medium sized business owners, he will show you the 6 key areas to developing a business that works without you having to be…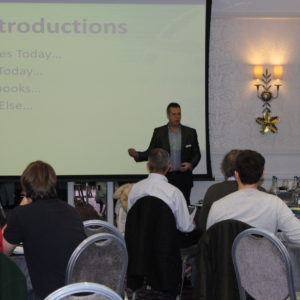 View the full business events calendar
Client Satisfaction Results
Andy Walter – ActionCOACH
Find out how ActionCOACH service and results compares with other market leading businesses and what our clients really think.