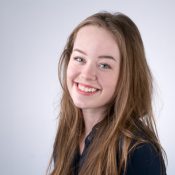 Rebecca Chapman
Marketing Executive
After completing her A Level studies and achieving great grades in French, Sociology and Psychology Rebecca took the increasingly popular decision to undertake an apprenticeship rather than go to university.
She joined the team in September 2017 as our Digital & Social Media Marketing Apprentice. Today, Rebecca is responsible for managing all of our digital and social media channels along with those of our individual coaches.
A shining example of the benefits of ongoing learning & development Rebecca possesses huge energy and enthusiasm for her role. Through the innovation and creativity that she brings to her digital marketing responsibilities she has already been able to makes a massive impact on the company's new client generation and event management activity.