Business Growth Specialist
ActionCOACH helped me create a business that worked without me & I would like to help you do the same.
7 Reasons it pays you to work with Chris Wharram.
You will gain clarity and focus on what you want out of your business and your life.

You will develop a clear plan to get you there.

You will learn and develop yourself into the person you want to be.

You will improve your decision making and grow your results.

You will start working on the business as a habit.

You will identify your business goals and be held accountable to implement them.

Results are Guaranteed.
Coach to the Trades of East Yorkshire
I specialise in working with the Building, Engineering, Food and Motor trades around Hull & Beverley and the surrounding area.
Business Growth Events
Upcoming Events by From Good to Great with Chris Wharram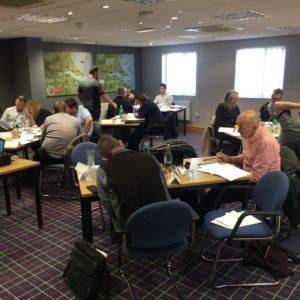 Group Coaching
Group Alignment Planning Day
What is it you actually want in your personal life? More time, money, fun? You may be wondering what that's got to do with business coaching and your business plan? Well, your business exists to provide the life you want. If you are a sole-trader or employ as many as 5 staff, then our Group…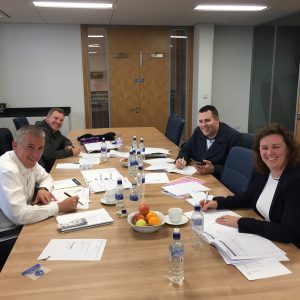 90-Day Business Planning Workshop
Growth Club 90 Day Planning Workshop
GrowthCLUB is an exclusive Business Planning full day workshop aimed at getting owners focused on the opportunities to leverage every aspect of their business. This takes place every quarter. Lunch Provided 2019 Wednesday 16th January. Mercure Grange Park Hotel , Willerby. Wednesday 10th April. Mercure Grange Park Hotel , Willerby.   
View the full business events calendar
Why you need a coach
Do you want to go from a Good Business to a Great Business
Coaching is for those of you who want to be champions. Ronaldo is a great footballer, and Andy Murray is a great tennis player so why do they have a team of coaches.
Coaching in a business context is for those of you who already have a good business and want to create a great business. It makes you think!
Watch the video and let me know what you think.