Do you feel like you're spinning your wheels, feeling time poor, yet KNOW that you haven't yet reached your full potential or business ambitious?
Do you have a feeling of power, motivation, hunger or even frustration for wanting it now?
YES!
Yes! Then we urge you to book an initial call. During this call Claire will assess where you currently are and share with you her recommended approach to take you and your business forward. Ultimately, this call is to understand the fit and whether Claire's business growth approach is right for you. Just 15 minutes, this could be the call that changes your business trajectory.
In the meantime, we have free resources below for you to assess where the opportunities are in your business and help guide you when working on your business.
Alternatively, Claire and her team at one of her upcoming workshops or events.
Business Growth Events
Upcoming Events by Claire Harvey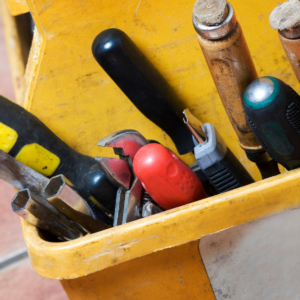 Seminar workshop
YOU'VE MASTERED YOUR TRADE, NOW MASTER YOUR BUSINESS
After working with trades to find them more profit in their businesses, improve their cash flow and grow their team, other trades started asking me for the secret formula. In response, I've created a 2-hour intensive workshop to reveal the secret formula to creating a profitable, sustainable business, showing you how my trade clients have done it and seeing you walk away with actionable steps to making your business better!
View the full business events calendar