Because a business should give you more life
For the Small and Medium Enterprises (SMEs), growth is the natural direction but they usually experience a pattern of growth followed by plateau, growth then plateau again. In addition, the business sometimes experiences setbacks, when an attempt to reach the next step results in a nasty fall. This is usually when a period of growth has been launched into without proper planning, resulting in a business that cannot cope in its new environment or with its new structure.
When your business is structured and has been planned for, it means you have systems in place so it runs efficiently and your product delivery is consistent. When your team members are not constantly knocking at your door, it means they know what they are doing, you have given them a clear direction and they have been empowered to go on with their job. When your customers keep coming back and are raving fans, it means you have the right marketing and selling strategies in place and your revenue continues to grow.
A stable, profitable business can provide you with the life you want for yourself and your family.
Daniela has been my business coach for over 18 months. During this time she has helped me understand what I must become to progress my business to the next level. Always holding me to account, but never judgemental Daniela has helped me discover my own solutions to my problems. In addition she has made me aware of my bad communication habits and shared with me resources that enable me to resolve them. As a result I have been able to communicate better direction and focus to my team, so we can achieve faster business growth. I also enjoy the support of the wider ActionCoach community to which she has introduced me.

Hamish Dobbie
Working with our Business Coach Daniela since September 2016 has been a fantastic and liberating experience. The supportive advice and guidance are always delivered with good humour and often a dose of frank reality, both much appreciated. Sometimes it is as simple as holding up a mirror and allowing you to see the blindingly obvious, hiding in plain sight. Equally as often however, it is the piercing light of experience highlighting the previously 'unknow unknowns'. The direct coaching sessions are ably supported by a steady stream of targeted and highly relevant book recommendations. Never before have I been so comfortable operating outside of my comfort zone! Additionally, within the ActionCOACH family, evening workshops and targeted seminars are a regular feature. Through these events, we have benefited repeatedly from the knowledge & experiences of sectors and business owners I would have never thought shared the same concerns, issues, and untapped opportunities as we do. In addition, this extended network has provided business opportunities within an audience of likeminded business owners/directors & teams, adding further value to our ongoing relationship with Daniela.

Martin Stevens
Being a business owner and having to juggle the multiple hats - in my case of a owner, manager and dentist had started to take its toll. I was recommended the services of Daniela by a friend. Having worked with Daniela for eight months I am now starting to experience more clarity and a better understanding of how to manage the variables of business - time, team money and delivery. I can now see the priorities that I need to set to make the progress that I want to achieve. Daniela has a great knack of saying just the right things or pointing you in the right direction to get you back on track to achieve your goals.

Neeraj Puri
Business Growth Events
Upcoming Events by Daniela Grendene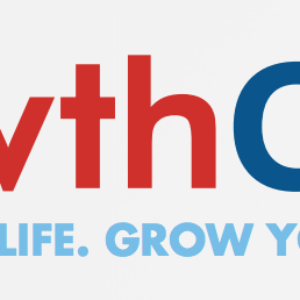 90-Day Business Planning Workshop
GrowthCLUB 90-Day Planning
This Quarter, Come to GrowthCLUB and Plan for Success! GrowthCLUB is a Day Planning Workshop for business owners to work ON their business not IN it. When you attend, we'll help you to create a step by step, practical plan of action to follow for the next 90 days! You'll walk out with clarity on…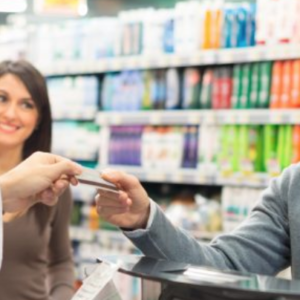 Group Coaching
How to master the art of professional selling
The most common complaint I hear when talking to owners of small to medium sized businesses is that, "we can't compete with the big guys on price." The perception in the market place is that people are shopping on price alone. The only reason your customer asks the price up front is because that is what we as business…
View the full business events calendar
The previous year before ActionCOACH we were making just over £400K gross profit and this year, having just finalised the accounts, we just finished at £750K, so a massive increase, we went from a £1.5M turnover company to a £2.5M turnover company. The great thing about ActionCOACH is that there is an infrastructure, a methodology, there are tools, there are things that have demonstrated to work over and over again with lots of businesses; and then there are things we think we know and are blindly obvious but we still don't do them so one of the greatest things of working with an ActionCOACH is that they make you focus on stuff that actually makes a positive difference to your business.