Because a business should give you more life
Daniela is a focused and driven Business Coach and a travel and tourism industry expert with over 25 years' experience working internationally.

The core objective of Daniela's work as a business coach is to get you greater results from your business. Creating profitable companies which perform to their shareholders, customers and employees' satisfaction.
For Small and Medium Enterprises (SMEs), growth is the natural direction but they usually experience a pattern of growth followed by plateau, growth then plateau again. In addition, the business sometimes experiences setbacks, when an attempt to reach the next step results in a nasty fall. This is usually when a period of growth has been launched into without proper planning, resulting in a business that cannot cope in its new environment or with its new structure.
When your business is structured and has been planned for, it means you have systems in place so it runs efficiently and your product delivery is consistent. When your team members are not constantly knocking at your door, it means they know what they are doing, you have given them a clear direction and they have been empowered to go on with their job. When your customers keep coming back and are raving fans, it means you have the right marketing and selling strategies in place and your revenue continues to grow.
A stable, profitable business can provide you with the life you want for yourself and your family.
Working with Daniela since December 2019 she has been excellent at keeping us on track with our (many) tasks, and helping us develop and hone in on the vision we have for our business. We are a LOT more confident in our strategy around many areas of our business since we Daniela became our business coach, including marketing, hiring, finances, and business growth strategy.

Daniel Jacobson, Co-Owner Ultimate School of Music
Over the course of the past 12 months, Daniela has tailored her input and guidance to suit the requirements of our executive board, to allow us to focus our company objectives and ambitions. As a business coach Daniela brings enthusiasm, professionalism, mentorship and personality in equal measure.

Mark Ellson, Director Holmes Miller Architects
Daniela is a focussed and driven business coach with serious amounts of determination and grit. She is highly organised and motivational and ensures that her clients have the correct tools at the correct time to meet their challenges head-on to achieve success. I have been working with Daniela now for almost a year and I've seen my business develop from strength to strength as a result of the strategies and advice she has given me.

Kenny Telfer MRICS, Director Torridon CPM
The turnover has increased, the business is better organised with systems and processes in place. I delegate more and spend less time on activities that can be done by someone else. We don't hang on to elements of the business or products that are not profitable.

Jo Lochhead, Managing Director The Crafty Kit Company
Daniela has helped me understand what I must become to progress my business to the next level. Always holding me to account, but never judgemental Daniela has helped me discover my own solutions to my problems.

Hamish Dobbie, Managing Director Face & Body Ltd
Working with our Business Coach Daniela since September 2016 has been a fantastic and liberating experience. The supportive advice and guidance are always delivered with good humour and often a dose of frank reality, both much appreciated. Sometimes it is as simple as holding up a mirror and allowing you to see the blindingly obvious, hiding in plain sight.

Martin Stevens, Director HarrisonStevens
Having worked with Daniela for eight months I am now starting to experience more clarity and a better understanding of how to manage the variables of business - time, team money and delivery. Daniela has a great knack of saying just the right things or pointing you in the right direction to get you back on track to achieve your goals.

Neeraj Puri, Director Integrated Dentalcare Ltd.
Business Growth Events
Upcoming Events by Daniela Grendene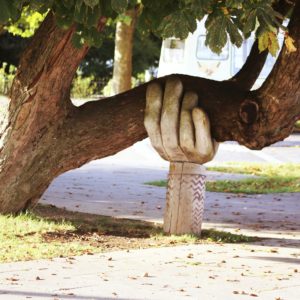 Group Coaching
How to delegate, support, manage and coach for excellence in team performance
Even more so than before, people look for fulfillment in their work and their lives, they want to feel engaged and make a meaningful contribution. This online workshop will cover: • the characteristics of a High Performing Manager • the Six Keys of a winning team • effective communication with the team and superiors •…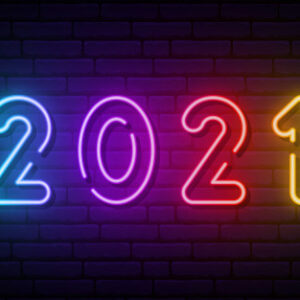 View the full business events calendar
The previous year before ActionCOACH we were making just over £400K gross profit and this year, having just finalised the accounts, we just finished at £750K, so a massive increase, we went from a £1.5M turnover company to a £2.5M turnover company. The great thing about ActionCOACH is that there is an infrastructure, a methodology, there are tools, there are things that have demonstrated to work over and over again with lots of businesses; and then there are things we think we know and are blindly obvious but we still don't do them so one of the greatest things of working with an ActionCOACH is that they make you focus on stuff that actually makes a positive difference to your business.