Have you successfully built up your business through years of hard work but now feel that there should be more to life than work?
Do you feel that it is time to start enjoying life more?
If so, then you're in the right place.
Of course, the business is your "baby" and you want it to keep making great profits and thriving; but how about having it continue to create great results but without you having to be there so much – you'd get your time back to spend as you choose.
Maybe you want to invest more time to focus on growing the profits further or perhaps use your time to maximise the value of your business in anticipation of its sale.
Or maybe you just want time to create the space to finally enjoy the fruits of your labour; to do all the fun things you've had to put off due to the relentless pressures of work.
This is the point where my clients are typically at when we sit down and talk for the first time.
The unique "D-2-A" system, will enable you to confidently create a business that is organised to work without you.
The D-2-A System
This system is an easy to follow framework based on the following outcomes:
What do you want?
Often, I find that business owners are clearer about what they don't want, than what they do want.
D-2-A starts off by creating clarity around what is really important to you – very often people dreamt of all kinds of things being possible when they first started their business – only to forget those ambitions as they got sucked into business life.
Once you have clarity, everything becomes so much easier.
What would be some great results for you?
All very well and good to have a big dream of what you want, but the D-2-A system is designed to guide you to the achievement of tangible outcomes – individual goals which make up your big picture
Your goals will be based on your personal ambitions but for example:
Never miss an important family event ever again
Work no more than 3 days a week whilst profitability increases by 10%
Sell my business for twice its current valuation in 3 years
Take 7 weeks holiday every year without any anxiety
Choose whether I want to go in to work each morning
Create a residual income that provides be with a great standard of living long after I stop working
What do you need to know?
There is a saying that what got you here won't get you there – and in my experience, that is absolutely true.
Businesses tend to grow to the extent of the owner and their team's knowledge – so it follows that in order for you to grow you'll need to acquire new skills or knowledge. My system will give you access to the knowledge and skills you need to implement the new strategies required to deliver a business that can work without you.
What do you need to do?
To maximise results within as shorter period as possible, the D-2-A system gives access to a planning approach that simplifies the process of identifying and scheduling key task into your week. In this way, we ensure that you always know what actions you need to be working on, so you are consistently moving towards your goals.
To provide support and accountability the system includes on-going weekly 1-2-1 strategy sessions, which are focused on maintaining progress and addressing any roadblocks that may have cropped up.
What do you get: Results!
The D-2-A system is designed to give you the choice to live life on your terms – to wake up every day knowing that you are only going to do what you want to do. That flexibility will provided by you having a profitable business that runs efficiently without you – leaving you free to take the profits as a residual income or use the profits to maximise the eventual sale value – the choice is yours!
And that is the D-2-A system in a nutshell!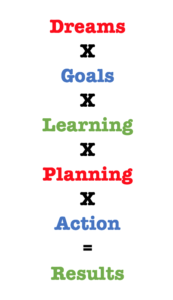 Here's what happens next: 
Book a FREE 60-90 min D-2-A Strategy Session for business owners with 8+ employees.
Here's what you'll get:
1) Gain clarity over what you really want
2) Identify the key milestones that will create the business you want
3) The plan to achieve it
At the end of our session you'll have simple easy to apply strategies to accelerate your results. the results faster.
Your first step is to book an initial 7-10 min consultation for you to share a little about your business and the No 1you want to achieve.
Click Here To Book online here
Email me at davidlee@actioncoach.com