7 Reasons Why It Pays To Engage A Business Performance Coach
1.    You can take back control of your business, team and customers.
2.   You'll have a sounding board for honest feedback on your plans and tactics
3.   Outside perspective to challenge assumptions and turn the plan into action
4.   Get the results you want
5.   Save time and money; trial and error is expensive
6.   An outside perspective and someone to hold you accountable.
7.   You feel stuck and frustrated and want more resilience.
Contact Me
Why it can pay to hire Garry Crosby…
In business, priorities change minute by minute. Even the most driven and energetic business owner can be distracted from what they know they should do by what needs to be done right now.  But if you really want to succeed and are prepared to make time to work on your business, rather than just in your business, having a world-class business coach will drive you forward.
Here's what YOU can expect from working with a world class business coach:
You'll be amazed at how much more money you can make by investing in your business education
You'll have clarity and sky high focus on what's important, as opposed to continual fire-fighting
You'll be driven in the most profitable direction
You'll have an edge over your competition leading to dramatically increased market share
Your leadership skills & knowledge will rapidly develop
You'll enjoy the peace of mind that comes from business that works profitably, even while you're relaxing
You'll realise the maximum value from your business and grow an enviable personal income
Simply put, a world class business coach gets the very best from you and your business.
My No.1 Focus is YOU and Your Business
Coaching means working together to boost your business. We work to achieve your goals, using systems and strategies we pick from the ActionCOACH system. My entire focus is on helping you to achieve your ambitions for your business; everything we do together will move you closer to your business and personal goals.
Always Look on the BRIGHT Side of Life!
"Great opportunity to be at two workshops/seminars in the last couple of weeks led by action coach Garry Crosby.

A real professional and master of his craft; I experienced lots to stimulate my thinking."

Julian Bright - Bright Insight Ltd
Dreams, Goals, Plans, Action!
"Really great content and has inspired me to take ACTION!'

John Sinclair - Loman Miller Associates Ltd
Business Growth Events
Upcoming Events by Garry Crosby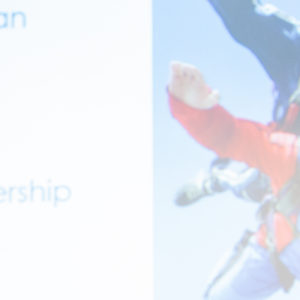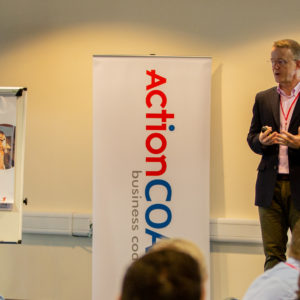 6 Steps
Make 2019 Your Best Year Yet – 6 Steps to a Better Business
How important is business growth to you?  What would be the benefits to you, your staff and your family if you increased your profits by 61%? At this free ActionCOACH seminar in Peterborough, you'll learn a range of strategies, techniques and tips to improve your business.  If you're a business owner, this event is for…
View the full business events calendar
Client Testimonials
ActionCOACH's Proven System for Business Growth
You don't have to take my word for it! Across the UK, hundreds of ActionCOACH clients have provided video testimonials explaining the profound effect that our system has had on their businesses (and themselves). These are real people, getting real results from the huge range of systems, strategies, tips, tools and checklists that ActionCOACH can use to boost your business growth.