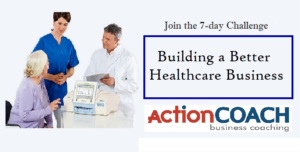 Welcome!
We are looking forward to getting started in October.
Once the 7 day challenge kicks in properly we will explore with you some great ways to build your business including
Improving your marketing and getting to your target audience
Improving your sales process so you convert more, lose less and can distinguish between the serious and inquisative
The structure of a business and how to grow profits
Managing your time better – breaking out of the Find Work / Do Work Seesaw.
Improving systems
Making more money  – smarter not harder.
Its going to be fun, its going to change things.
You will get your invite to the closed group very shortly.
Best wishes
Gavin Bellamy