Are You Thinking Of Selling Your Business? Well Maybe You Should Be.
Let's keep this simple: five straight forward reasons why selling should be on your mind.
Let me be clear from the start, I am not suggesting you have to sell your business.  But there are some important reasons why having the possibility of selling it in mind can only be of benefit to you and your business.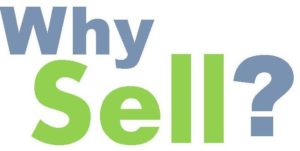 1.  It confirms that that a true business is something that you can build over time to work without you.  Otherwise it is a job. This doesn't mean you can't, or shouldn't work in your business, but the value is in the option of having a business run like a machine so that minimal input from you is necessary.     The first challenge for may with this is simply that they can not easily conceive of this.  If you are a one-person business this prospect may seem so far away as not worthy of consideration.  My friend, at this stage you have a job.  You have the option to build it to a business and indeed a company, that can work without you or certainly with less of your time and other resources required.  The question is not whether this is attainable or not, but whether you want that or not.
2. A business that is built to sell will be scoring very high on the eight key drivers (as used by ValueBuilder) for business success. These drivers cover the robust of the businesses customers and suppliers, its position in the marketplace and the level of systemisation in the business.
If you wish to know more about these drivers then book a call with me here
Or take the valuebuilder test here:   Value Builder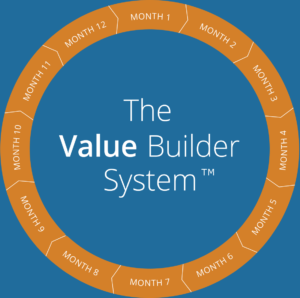 It makes perfect sense that in order to be attractive to potential buyers your business has to either be performing at a high level of efficiency and consistency (in terms particularly of its key financial indicators) or have the potential to do so.
3. A business that could be sold has a direction of travel. Growth and strategic planning become built in to the language and experience of the day-to-day running of the business.  No longer are we simply showing up to deliver today another yesterday, but to develop today into a different tomorrow.
4.  A business that is growing to add value is a great asset. It is an investment.  So many of us get trapped into thinking no further than profit as the motive for growth.  Profit is essential for survival but we forget often that a business is more like a house than a car.  A car functions to deliver a service and match a need.  A house does the same but with the crucial difference being given the right conditions that a house also grows in value.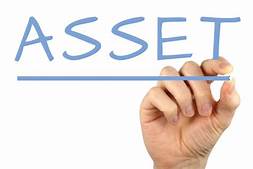 5. The time has simply come – or is coming. Business Owners sell their businesses for various reasons including:
The time has come and that was always the intention
The desire to step back and liquidate the "asset"
Life events dictate (change in family circumstances, poor health etc).
This can be an emotional experience and a stressful process for some and the more prepared you are for this step the better – by being prepared I mean both emotionally and practically. Whatever the reason for selling, in most cases the seller wants to ensure that they get the maximum price they can for their business in the circumstances. This might not be the only factor on which a sale will be decided but it is an important one.
"Planning for sale is the best way of ensuring that the sale price is maximised but in order to plan properly you need to know what buyers value – the factors that influence the price"
Most sales values are done as a multiplier of earnings and thus knowing the financials of your business is crucial. Buyers are buying the future earnings potential of your business so having a strong history of profit and an increasing trend in this area is important. The reliability of your financial information is also important – neither you nor the potential purchaser want skeletons to fall out of the cupboard in this area so having reliable numbers is crucial.
However there are other important factors that impact business valuations including (by the way they are incorporated into the valuebuilder system mentioned above):
The industry you operate in and your share of it
The growth potential of your business – could it cope with an increase in volume and how quickly? Could it be replicated elsewhere?
Your business model and cost base
Your reliance on key employees, customers and suppliers
Revenue profile – the balance of one-off vs recurring revenue
The cash requirements of your business
Your position in the market – are you niche? Do you have a strong brand?
Customer loyalty and satisfaction
Your role and the strength and role of any management team
The above areas go well beyond the basic financials of your business. Some are even termed "intangible" but the intangible can be very valuable. The important thing for you as a business owner is to know you can control and influence these factors and thus influence the value of your business. It in not an overnight job and will take some time – hence my comments on planning – but it is within your control and you can accelerate the sales strategy timeline.
If selling your business is an option in your sights, think about what action your can take now to be in the best place possible.
I can do a sales strategy assessment for you that will get you started on addressing now the areas most likely to negatively impact the value of your business. Give me a call or book an appointment for a preliminary chat here:
Book a Chat