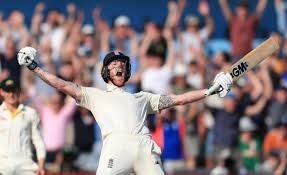 10 Lessons Learned from England's Cricketing Escape
By Andy Ross, Curve Global Ltd

1.   Never give up. Businesses, especially start-ups, face odds that are as daunting as the fourth innings run target set by Australia. Success requires a level of perseverance that may seem to sometimes defy logic.

2.   Focus on individual strengths. Without Jack Leach, England would have fallen well short of the target. Everyone has a value in your business; make sure you find out what it is for each person.

3.   Innovation pays. As Ben Stokes demonstrated with some amazing shots, conventional plays do not usually work. You need to be creative to thrive.

4.   Acceleration requires a sound base. The Stokes' innings was masterful in that it demonstrated the different gears needed to meet almost impossible odds, from studied concentration to ferocious attack, depending on the state of the game. In business starting slowly and building also doesn't mean you've failed. Sustainable acceleration happens from a solid base.

5.   It's a team game. Businesses cannot thrive just because of the founder, even if it's Elon Musk or Richard Branson. Ben Stokes would be the first to agree.

6.   Work smarter. It should be obvious but work for the sake of it is unproductive; it's about delivering and presenting smarter, better approaches to create opportunities or solve problems.

7.   Focus on the right goals. Don't get distracted by irrelevant projects or landmarks. Stokes ignored the fact that he scored a century; winning the game was all that mattered to him.

8.   Be fit for purpose. Make sure you have the depth and strength of capabilities to deliver the results you seek. Otherwise you need to recalibrate your goals or rethink your team or funding.

9. Celebrate wins! Business is business, but if you don't enjoy the wins, what's the point?

Finally, a thought about the way we conduct business.

10. Good sportsmanship. The Australia team had plenty of reason to complain but they handled themselves with grace and goodwill, with plaudits for Stokes. It can't have been easy. You don't always win in business, but the right attitude can go a long way, even in adversity.