Beware of blaggers
Problems with people in your business often have their origins in how you assessed their skills for the job when you recruited them.
Its a common mistake, that's easily fixable when you ask candidates the right questions to uncover actual past experience about the skills and tasks required for job. All too often interviewers ask questions about hypothetical situations, and do not directly seek to understand what candidates have real experience of.
Skills-based telephone interview
Before you invest hours of your valuable time meeting candidates face-to-face, you'll benefit from conducting a 20-minute skills-based phone interview with your shortlisted applicants.
Using STAR interview questions will enable you to assess the actual skills and experience of a candidate. The STAR structure asks the candidate to outline a specific Situation they were in, what they were Tasked with, what Action they took and what the end Result was. For example: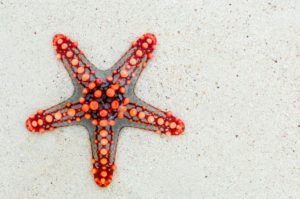 S – Situation – can you tell me about a time that you….(e.g. had to produce X, increased production of a certain item in both quality and quantity, had a difficult time with a customer, were behind on your workload?)
T – Task – What were you specifically asked to achieve?
A – Action – What steps did you take and what was your personal contribution?
R – Result – what was the end result/outcome of your actions?
You can either ask each one of the STAR questions individually and wait for the response before asking the next question. Or you could roll up all four questions, although this will make it harder for the candidate to answer. For example, you might ask a candidate for a senior management role, "Can you tell me about a time you had to discipline a colleague who you'd class as a friend. What were you aiming to achieve, what action did you take and what was the outcome?"
Consistency across candidates
You'll want to create a telephone interview questionnaire with your rapport building questions and then your STAR or other skills based questions. You can use a printed copy to write each candidate's response in. This will enable you to ask all candidates the same questions and assess each candidate objectively by scoring their answers from 1-5.  And because you're on the phone, you'll easily be able to write this down as you interview the person.
Shortlisting
By looking at the scores, you'll have a clear idea of which candidates possess the right skills for the job after you've carried out a phone interview. This will enable you to create a shortlist of candidates whose CV you can now invest some time on reviewing before deciding who will progress to the next stage in your recruitment process. Again, this is to save you time on under-qualified candidates, as its so easy to get caught up in reviewing and trying to interpret CVs. And if it would help you for all shortlisted candidates to present themselves in the same format, consider asking each of them to complete an application form that you've designed.
If you'd like to join us at one of our business improvement events in the North East, visit our Events page or click here.
EVENTS PAGE