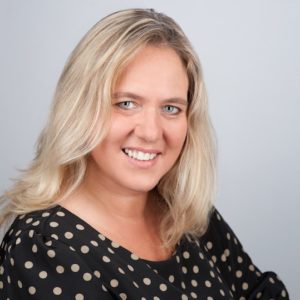 Lucy Cameron is an award winning Business Growth Expert working with companies in East Sussex and West Kent.
Lucy started her coaching business in March 2012. The main reasons she moved from the corporate world to running her own coaching business were that she wanted to be in control of her own destiny and ensure that she didn't miss any more of my kid's childhood. Commuting 4 hours a day to/from London was taking it's toll.
Lucy found an increasing amount of pressure to choose between being a mum and having a career; she believes you can have both and am now hopefully a role model for other mother's to show that it is possible. She is passionate about enabling people and businesses to be the best they can be and for her Business Coaching helps her to do that.
Seeing the success her clients achieve is extremely rewarding; securing jobs and creating new ones means that that success spreads through each community improving many lives.
Contact Lucy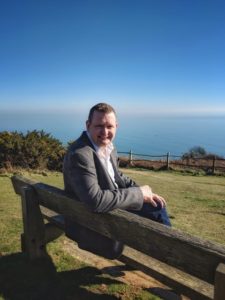 Who is Daniel?
An Accomplished Coach


Daniel has been successfully coaching Business Owners and their teams for over 3 ½ years.  Working with 111 businesses and over 400 individuals he has a strong track record to help fulfil your business and personal aspirations.

Putting Business Theory in to Practice


Daniel has been a lecturer in Business at in East Sussex Colleges and Universities for over 3 years, supporting students at HND and degree level.  Giving you the confidence that he has both the knowledge in not only how to run a business, also the application of how to apply that knowledge.

Passionate about Developing People
"What holds people back isn't their ideas, it's their lack of faith in themselves", Daniel has been performance coaching individuals for over 5 years, helping them break through their limiting self-beliefs and be the best they can be, reaching their full potential and aspirations.
Walked the walk
Having owned and run an International Sporting Event franchise, Daniel has experienced the rollercoaster of running his own business. Having led multi-disciplined, multi-teams at Managing Director level he has been responsible for sales, marketing, finance, HR, L&D and operations within the Sporting Events and Education industries.  Calling upon working internationally in different phases of their growth of businesses and organisation.
Learning and Business are part of Daniels DNA


Daniel's parents were both teachers, his mother later started her own wellbeing centre. Having have been immersed in business from a young age he has always enjoyed being around Entrepreneurs.

Acmes – "The moment when a certain power reaches the acme of its supremacy."
I.Taylor
Daniel's approach to coaching
Accountability


Often Business Owners know what they need to do, no-one holds them accountable so they let themselves off the hook. Daniel will be your unreasonable friend, making sure you do what you say you will do to ensure you get the outcomes you truly desire.

Creativity + Motivation + Habits = Results


Taking your ideas and putting them in to action will focus your creativity, having a clear vision and a positive mind-set will give you the motivation, getting into a routine of working smarter will get you the personal and business results.
Mentoring


Daniel will help you to consolidate what you already know, identify the areas you need to develop to build a successful business and fill in those gaps. Having worked across a range of industries he will pull in strategies and ways of working you may not have come across.
Enjoyacation 


When we enjoy ourselves our brains function increases, Daniel has read 1000's of business books and will encourage you to develop your knowledge. By ensuring the learning is enjoyable you will get a healthy dose of enjoyacation.

Sounding Board


Being a business owner can be a lonely place, he will encourage you to bounce around your ideas, thoughts and hopes. Then turn those in to practical actions so your coaching partnership will produce amazing results.
Contact Daniel
Get In Touch
Send A Message
Send me a message
Contact info
IQ4 Business IQ4 Business Heathfield Centre Streatfield Road Heathfield , TN21 8LA
Alternatively, click the button below to schedule a meeting: