Jonathan Keable is an open, approachable, highly motivated and honest Business and Marketing Consultant, with a down to earth, ambitious & authentic focus towards both business and life.
Recognised for turning Businesses around to achieve record profits, Jonathan is the founder and Managing Director of Business Success SW Ltd. based in Plymouth.
As a certified Action Coach, active Chairman of the Plymouth FSB and Small Biz 100 Winner, Jonathan and his team will aid both your professional and personal development with proven strategies, guidance and support as well as improving your business in areas that you might have overlooked.
Think of Jonathan and his team at Business Success SW as your Secret Weapon – your toolkit of experience, support and expertise – giving you the competitive advantage, the edge, the push you need.
With over 30 years of successful management experience in:
Sales
Marketing
Production
Distribution
Management Development
Business Processes
Team Training
Jonathan is committed to working with business owners to increase profits, time and happiness whilst decreasing stress, confusion and worry.
It's time for that change, make an investment.
You may be able to survive in business without support, but will you thrive?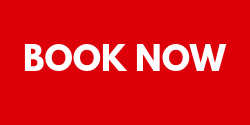 HOW CAN WE HELP YOU? | Business Success SW

What do we do here at Business Success SW? Whatever you need to reach the next level, to achieve your version of #success, to realise and #achieve your #goals...#BusinessSuccess Get your FREE, no-strings-attached Business Review:www.jonathankeable.com01752 220 377ac@jonathankeable.com

Posted by Business Success SW on Monday, 3 September 2018
Jonathan Keable has helped to transform our business!
At the stage that we were introduced to Jonathan Keable, Business Coach, we had been running our business for over 9 years with a directly employed team of 12 operatives.
We were turning over around £500k per annum, whilst barely generating any net profit.
I was generally working all of the hours that god sends to make a success of the business, and whilst we were gaining a great reputation for what we were doing, there was very little reward.

Jonathan Keable has helped to transform our business in some of the following ways:-

Spending time planning and forecasting our future, setting realistic business targets and goals.
Delegating and empowering individuals to take responsibility for themselves, making our workforce far more independent.
Tracking and monitoring financial performance on a monthly basis to ensure we stay on the right track.

We have outgrown our home office and so have moved into a busy office in the centre of town. In the first year with Jonathan, we have doubled our turnover to £1 million and are half way through our latest financial year whilst being on track to increase our turnover to £1.5 million, whilst maintaining a healthy net profit. We have a highly valued and loyal workforce, passionate about what we do and delivering to the quality that has gained us our reputation.
We are now firmly in the driving seat of our business thanks to Jonathan Keable, who provided us with the knowledge and tools to make this happen.

Phil Rivers
I need to market my business more effectively
I am now aware that I now need to market my business more effectively!

ESSA Drama
Direct style, no fuss, no waffle
It is vitally important to take time out of the business day to day and talk with an independent expert about what the business could look like going forward, and the steps needed to get there. Jonathan has a direct style, no fuss, no waffle just plain speaking – highly recommend.

T. Randell
Life changing for both my business and my personal life
I have worked with Jonathan now for over 7 months. His positive attitude to all aspects of life and business reflect on how he mentors. I have found working with Jonathan life changing for both my business and my personal life. He is able to put all the pieces together to help build your business, attitude to business and work ethics to ensure it runs smoothly and most effectively. I can most definitely recommend Jonathan and his excellent service.

Paul Davenport
Excellent, independent advice and guidance for anyone in business
Excellent, independent advice and guidance for anyone in business. Jonathan helps a business owner with clarity, goal setting and time scales to achieve targets. Plenty of tips for growing a business and maintaining clients.

L. Bassett
Jonathan's business knowledge is invaluable
Jonathan's business knowledge is invaluable. He has been able to guide us on the actions we need to take to make dramatic improvements to our business, but in small manageable steps. Jonathan has really helped us to focus on what we want to accomplish, and we have implemented some brilliant processes which have achieved great results already.

House of Harris
This was the 1st step forwards to planning our future
It got me to take a step back and look at my organisation….. to start formulating a 5 year plan.
I learnt how to start a plan..understanding the impact of financial decisions and the impact upon margins. This was the 1st step forwards to planning our future….including our team to be involved in our transition into a company with a path and destination

Phil Rivers
Professional and knowledgeable. Jonathan and Adrienna find a way to get the important information across to you, while keeping the discussion friendly and relaxed.

RM Builders and Contractors
The one to one support I received from Adrienna was extremely helpful
The one to one support I received from Adrienna was extremely helpful. Adrienna identified a number of ways our company could develop brand awareness and help grow our business. I would definitely recommend Business Success SW.

Mike Tozer
Making the decision to start a new business is stressful. I should know as its my job to help people with stress!
I decided early on that I wanted to engage help, but not just any help. I have always been of the opinion that when you stray into areas that are not your speciality you need an expert. I don't think there is anything wrong with doing this as at the end of the day we cannot be experts in everything.
The problem was who to engage. Looking at my contacts on Linkedin I was astonished to find I had over 100 people listed as Business specialist, Startup specialist or something similar all promising a massive return on investment or a seamless service resulting in instant success.
After talking to a few people, I made a call to Jonathan and have to say that his instant grasp of the situation was refreshing. It was not a call where I was promised the Earth but rather one where I was asked what we could work together to achieve. It was at that point I decided this was the right decision for me.
The process from there was challenging, thought provoking and fun! I can honestly say I have never thought about my business or sector the way I do now. The chemistry between Adrienna and Jonathan was in equal parts disarmingly charming and lazer focused on achieving results.
The coaching approach employed throughout the experience I believe has given me the tools to better understand the nature of my new business as well as set growth goals and target specific markets.
This modern-day dynamic duo are clearly focused on increasing your understanding of your business enabling you to thrive going forward.
Highly Recommended!

Craig Fearn
Get In Touch
Send A Message
Send me a message
Contact info