Helping you build the successful business you always wanted
Not all businesses are created by great business people. In fact, most are created by normal people who are just great at the things the business does. For example: an accountant can create an accountancy business. This is great in the beginning, no-one is telling you what to do, and you are able to deliver the work to the quality you always wanted.
The problems begin when you want to expand. There is marketing, cashflow, sales, and plenty more skills required to help that business grow into the business that can provide the lifestyle the business owner wanted from it
The great news is that those skills can be learned.
Email Julie to find out how this can work for you
ActionCoach has developed a unique, proven and successful business model for helping all businesses succeed. We have a number of programmes which suit all budgets and time constraints, specifically created to help business owners improve every aspect of their business, to achieve something which is quite rare in business, a successful business that runs without you, freeing up your time to take those holidays you never have time for, to live the lifestyle you always dreamed of, to take back control of your world.
Click here to find out more about our programmes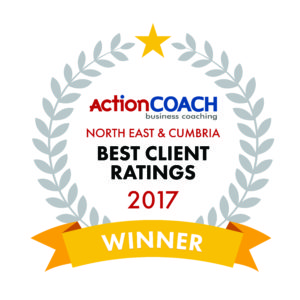 Cumbria's leading Business Coach, Julie McLaughlin, has helped businesses and business owners develop, grow and succeed, across a wide variety of sectors. From small businesses with 5 employees to multi million turnover businesses with multiple locations.
What can you get from working with Julie?
Time: when you spend time working ON your business, not just IN your business, you're able to free up more of your time to do the things you want to do. Whether it's to be with your family or to pursue amazing hobbies or adventures – your choice.
Passion: reignite your passion for your business. Your team and customers will benefit from it – it's infectious!
Growth: grow your business and increase turnover and profits.
Focus: invest your time on what will make a difference. Learn the tools that will give you better business processes.
What does Bill Gates and Eric Schmidt say about coaching?
Everyone needs a coach
If you want to move yourself forward in any area of your life, find somebody who knows how to do just that…