I am your local business coach. Let me help you grow your business.
My job as your business coach is to help you build your business by supplying you with the tools so that it provides you with a business that works for you.
As the business world moves faster and faster and gets more and more competitive, it is difficult to keep up with the changes in your industry as well as the innovations in sales, marketing, and managing strategies.
Don't be left behind.
Do you do the same thing over and over again but expect different results?
Accountability is one of the greatest strengths of working with a Business Coach. Remember, it is difficult to get a truly objective answer from yourself about your business, but your business coach will always tell you the truth, even if you don't want to hear it.
We will help you help you to make the little changes that will make your business more profitable, through getting the most out of your teams, systems, and processes in place and allowing you to spend less time working IN the business and spend your time working ON it, in turn leaving more time for your personal life.
Would you like to find out how you can:
Optimise your team's performance
Work fewer hours
Increase your cash flow and profits
Develop stronger systems and procedures
Drop me an email or just pick up the phone for a free, no-obligation, 1/2 hour chat: 01455 293100
I guide like-minded people on their path to achieving a better work/life balance.
I am passionate about guiding like-minding people on their path to achieving a better work/life balance, helping business owner attain a better and stronger business with a greater return. I am aware that the path to accomplishment can seem unclear, and at times even unachievable, but through both my experience and guidance, along with the additional resources ActionCOACH provides, I will increase people's self-belief and motivation creating a clean path to success. I am strong, sharp and sassy, a must for any leader.
Business Growth Events
Upcoming Events by Juliette Ryley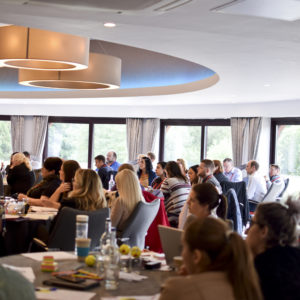 90-Day Business Planning Workshop
GrowthCLUB December 2019
GROW your team, GROW their morale and GROW your business. Friday 13th December at Jury's Inn (Hinckley Island) GrowthCLUB 90 Day Planning Day Take home some top tips used by thousands of business owners, just like you on how to reach your FULL business potential. GrowthCLUB is your chance to step out of the business and get focused. We'll work with…
View the full business events calendar
Do you want to gain a better work/life balance?
Do you want to know what ActionCOACH can do for you and your business?
Since working with Action Coach Juliette Ryley, Jo Maltby of Willow Brooke Day Nursery has seen gross profits increase from 750K to 1.1M!