Plan Ahead For a Successful 2020
What are your marketing plans for 2020?  Will you be launching a range of new products or perhaps you plan on introducing some new services to your portfolio.  Have you thought about how you will tell your potential market about them? Perhaps you have decided to exhibit at a business expo or trade show?  Maybe you want to leverage social media or update your website.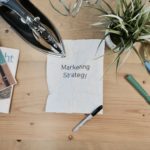 As we come to the end of the year, it is important not to lose focus on your marketing in what can feel like a festive bonanza of parties and events.  Taking the time to properly plan what you need in marketing terms means that you will hit the ground running in 2020.
So over the next few weeks sit down with your team and work out what your needs are.  Start by looking at the time scale you are working to.  Are there key sales times of year for your products,  what are your supply chains, do you have a three month lead time as you wait for a container to arrive from the Far East? All of these factors need to be taken into account when planning your marketing strategy.   Once you have a basic time scale you can start to put the meat on the bones.
If you plan to advertise in the consumer press or trade journals consideration must be made of the deadlines and the forward planning that will be required to get your advert over in time to meet the deadlines.   As a rule most publications work at least 2 to 3 months in advance, so if you are looking to launch a product in April you will need to book your space in January or February.
Consider the marketing collateral you'll need.  Do you have an up to date brochure or is a new one required? Perhaps the sales team need a new flyer, or you need to update the presentations they use on their tablets when meeting prospective clients.  Remember that print materials take time to prepare and quality design always shines through.  Do you need a new set of roller banners for a major trade show coming up and or maybe you need to develop your stand idea, or plan what products or equipment you'll be taking with you.
As part of the review process you should also look at what photos and or video you have, or that you might need to help you sell your products or services.  Photos for print need to be of the right size, format and quality – working with a professional photographer will ensure you get the images you need.  These can be used in your print advertising, direct mail campaigns, email marketing activities and social media campaigns.
During your planning process you also need to consider the timing of your email marketing and social media campaigns.  At this stage you do not need to have the finer details worked out, but diarising key dates or months for your email campaign to start, or your Facebook advertising to launch will help ensure you have covered off all the key areas.
If you have spent the past year developing a new product or service it would be a shame if your marketing materials did not do it justice because you left it to the last minute to get them sorted.  If you feel that your marketing could do with a review then might find this marketing test of use.
Finally, as part of your planning process don't forget to put in place systems to test and measure your different strategies so that you will know what works and what doesn't.
If the blog has resonated with you and you would like to explore how working with a  business coach could help your business why not book a one to one with me, simply drop me an email and we can arrange an initial conversation.