Covid-19 pandemic – are you back or going back soon?
How has the last few months been for you and your business?  From the people I speak to it's clear that for some, the pandemic has brought increased business and for many it has meant working from home, furloughing staff, stopping manufacturing, closing business doors and even temporarily ceasing trading.   For many business owners coming back  is not going to be easy, and with the news reporting daily on businesses that have ceased trading it is an extremely worrying time.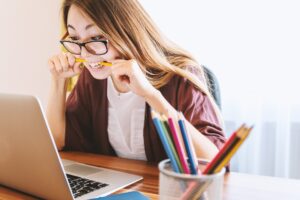 So what should you do if you need help?  There are of course government schemes, bounce back loans, help for the self-employed, however what many people really need is someone to talk to.  Talking helps you to put your fears into perspective and enables you to plan your way forward.   In order to do my part I've been offering FREE No Obligation 1 hour coaching sessions  during lock down to business owners.
In doing these I've been struck by the similarities in the challenges they face.
How do I plan for the future when it seems so uncertain? The starting point is to control the things that you can control. Look at your cash flow forecasts, what costs and overheads can you cut or reduce, what Government help are you eligible for?
How can I look after my staff? Communication is key. Whether they're on furlough, working from home, or working with you in the office they all need to feel valued and appreciated.  Consider how you bring staff back into the workplace and what support they will need when they are returning.
How should I plan for re-opening? This will depend on the nature of your business. Safety of your staff and customers as far as Covid-19 is concerned is going to be your key focus.
What about my marketing? Whilst your plan for the past three months may well have gone out of the window you do need to look ahead and start preparing another.  You might find asking yourself the following questions helps you to plan:-

Do you have a key sales time coming up?
What's the quickest way to make some money?
Have you got a new product or service that you're looking to launch?
Get a plan written down and some tasks to get done
What about my customers? I'd bet a pound to a penny that your customers have missed you as much as you have missed them. If you haven't been communicating with them during lock down now's the time to get back in contact.  Make sure you tell them that you're opening, or that you're in the process of re-opening.  The world is going to seem a scary place so customers are going to need information to help them feel safe.  Your communications need to inform, educate and reassure.  You might like to send out a "Customer Journey" info graphic to explain what your new normal is and what they're going to need to know when they next visit you.  An info graphic can also be shared on social media, blog or in an email all of which will help you to build trust with customers in a post lock down world.
Wondering what you could achieve in an hour with me?  I'll let this testimonial from Denise Robison who owns The Extra Step in Bedford share her thoughts with you.
"Kathy kindly offered an hour free coaching session whilst in the middle of the Covid19 crisis. As a small business owner I have felt incredibly overwhelmed with all that is happening and more so what is going to happen to my business. An hour with Kathy was a breath of fresh air, her confident yet calming manner made it so easy to talk about the issues I have.  Kathy offered some excellent advise and gave me a few ideas too. "
Getting focused on your business will make you feel more positive. So what are you waiting for, book your 1 hour Coaching With Kathy slot today and together we can get your business back on track.  To book you can call me on 07952112432 or email