Holding you accountable to achieve your goals.
My name is Khalil Arouni, and I help corporates and business owners meet and exceed their goals.
Professionals and business owners enjoy working with me because I can point them to the best services, resources, and methods for their needs and objectives. 
Despite my business education, my practical experience across different career dispositions sharpened my skills in managing teams, supervising business operations, analysing financial data, designing strategic plans based on forecasts, meeting financial KPIs and providing improvement recommendations. I have demonstrated the ability to work in partnership with management and employees to promote favourable health safety and environment culture. I am confident that my skills and background can be aligned perfectly with the needs of any future-facing organisation.
As your Business Coach, I will be able to guide you, to teach you, to question you, to challenge you and to hold you accountable to achieve your goals, mission and ultimately your vision. 
There are different areas that I usually work with my clients on. Some of these areas are:
Marketing / Advertising 

Sales 

Strategic Planning

Systems and performance standards

Leadership, Team motivation, especially post the lockdown

Supervising business operation

Financial KPI setting, analysing and tracking

Goal Setting 

Accountability and Execution
My clients should be dynamic and visionary, with outstanding business acumen and are willing to change and implement various policies, procedures, and programs to ensure growth and profitability.
I am passionate about everything that I do, and always go the extra mile to ensure my client's goals are met. Their success is my business!
Photographer & Business owner, Amanda Rose Photo
I first met Khalil at one of his ActionCoach sessions and was immediately struck, not only by his knowledege and passion for business growth, but his friendly approachable manner and family orientated goals. As a first time small business owner, the advice and skills I learned are invaluable, and now, as I receive one to one coaching, Khalil is more like a 'buddy coach' than a 'business coach' while his lessons and worksheets continue to provide solid foundations to my business, it's his relaxed and friendly manner that encourage me to help me thrive, both personally and professionally. Whether you are an established company or small business owner, you will 100% benefit from Khalil's expertise.

Amanda Rose
Chief Marketing Officer - Tim Hortons at Apparel Group
It was always a pleasure working with Khalil through my experience with Promoseven - Riyadh. Khalil was positioned as the hero of our business, all the strategic and communication recommendations to all clients, the firefighting, the timelines and most of all, the friendly personality that highlighted and positioned Khalil as a leader. In media, Khalil was my first point of contact 24/7, and never failed me or any of the team members to extend support. His passion and knowledge have positioned him as the trusted media source for our clients and us.

Sa'ed Totah
Be-Yond Consulting Accounting & Business Services
Khalil doesn't just walk that extra mile; he paves it. Khalil has been my business coach for the last four months. He has been very dedicated, tolerant and sincere; he directs you gently to the right way, helps you to discover the solution to your problem so that right steps forward while applying the proper technique. He does not limit himself to the great processes provided by ActionCOACH but seeks every possibility to provide you with a solution to your problem. Questions you and guides you to improve your know-how personally or business wise. Would highly recommend Khalil to any client that seeks growth or to overcome their challenges, especially in Sales and Marketing.

Waleed Gad
Very knowledgeable, very passionate coach. Opened my mind to what the future holds. Very helpful and insightful.

Leanne Varney
Vice President Marketing and Supply chain at McDonald's
Khalil was a true business partner who understood our business and acted in its best interest. He was proactive, KPI driven and provided a different perspective to business dealings.

Ammar Madi
Founder & Chief Catalyst at Catalytics4Biz
In a world full of those who love to make themselves heard, irrespective of what they have to say, Khalil is a breath of fresh air. His measured approach is reassuring. He is a good listener and only after he has fully comprehended the situation he springs into action. He is decisive and reliable. He brings an open mind and is solution oriented. He is a good leader, and clients respect him.

Paul Aranjo
We have just finished another great online session with Khalil and are well impressed with how he listens, suggests a call for action and builds a weekly plan with small tasks. Speaking to him makes us open our minds on a different level. He is a genuine great motivational guy to be coached by and we look forward to another great session next week. Thank you so much Khalil for making such a difference in helping people and businesses. Highly recommended.

Amandeep Sofat
Owner of SBC Shutters Blind Curtains Ltd
I have just taken part in Khalil's 90 Day Business Planning session via zoom. Motivational, interactive and lots of great information to help in the planning of my business in the next 3 months. Khalil provided some great resources to complete in my own time - which he kindly offered to review with me afterwards. He also provided some very useful questions to consider when setting personal actions and wider arching themes for my team. A really good session. A must if you want a helping hand in seeing 'the wood for the trees' when trying to grow your business. I learnt a lot and am looking forward to mapping out my actions for the next 3 months. Great job Khalil.

Richard Marchena
Khalil is genuine and truly wants to help people succeed in their business. He will give you honest advice and empowers you as a coach. Having had the opportunity to take part in Khalil's 90 Day programme and some of the ActionCOACH seminar where he showed me a variety of tools to improve the business and myself with a focus on marketing and how to grow numbers. There were many moments of brainstorming and gaining insight and I would highly recommend Khalil as a coach, he is genuine in sharing his knowledge and trustworthy.

Eric Haendler
I had the pleasure of attending a webinar in which Khalil shared his expertise. What a wonderful gesture to give back by sharing his extensive knowledge during these challenging times (covid-19). I highly recommend him! I found Khalil extremely knowledgeable and authentic and I came away from the webinar with plenty of food for thought and things to put in place for my own business. If you want to take your business to the next level.....Khalil is your man!

Jazz Pitt
Business Growth Events
Upcoming Events by Khalil Arouni - Business Growth Specialist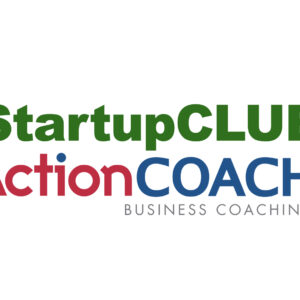 90-Day Business Planning Workshop business-growth business-planning solopreneurs
StartupCLUB
During and Post lockdown and COVID, it is fundamentally crucial to building traction. Resilience and hard work are two traits of the current era, so well done!  Come along, plan, build your activities, overcome anxiety and achieve your targets. Set your 90-days calendar with your daily activities and accomplish your goals A 12-month programme that…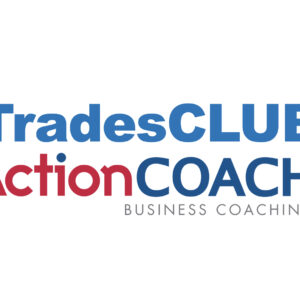 actionclub Group Coaching
TradesCLUB
During lockdown and COVID, lots of hard work, and resilience pushing forward, well done! On the other hand, we experience a new environment, never experienced before, causing lots of overwhelm and anxiety. These sessions intend to boost your morale and provide you with tools to achieve your goals and targets. The 24-month programme that includes:…
View the full business events calendar
Testimonials from my clients
Everyone needs a coach
If you want to scale your business, grow your business, make more profits or need a sounding board on how to improve your game, let us have a discussion. I will be able to give you a few tips. Whether you are a Business Owner, a Seasoned Executive, a Middle Management, or Solopreneur, a coach can help.
I will work with you to accelerate their learning and decision making, help them gain clarity during this economic turndown. I have compiled a few testimonials for you to show you how can add value.