Business Growth and Exit Strategy Specialist
Is your Business Competitive?
 Every great performer, whether an elite athlete, business legend or performing superstar, is surrounded by coaching and mentoring advisors.
As the pace in the world of business increases and becomes more and more competitive, it is becoming increasingly difficult to keep up with changes in your industry, let alone the latest innovations in sales, marketing, and management strategies. Having a Business Coach is no longer a luxury …it has become a necessity. On top of all this, it´s difficult to get an objective answer from yourself.
Eric Schmidt the former CEO of Google put it simply, "without the help of a coach nobody can realise their full potential" … ActionCOACH business coaching and mentoring methods have worked for tens and thousands of SME business owners in over 50 countries – in fact I'm so confident that you'll get a Return On Investment with one of my coaching programmes that I guarantee it.
Why

 you need a Coach
For the same reason that elite sports stars all work with coaches, successful business people have coaches too! In the same way that Amélie Mauresmo helps Andy Murray put together a winning game plan, implement strategies and tactics and develop a winning mindset, an Action Business Coach helps their clients achieve their goals, guaranteed, and sometimes more!
And yes, there are plenty of business coaches out there, so like Andy Murray, it's important that business people choose their coach with care – here's 3 great questions to ask:
Do they Guarantee an ROI from coaching inside 6 months?
Do they have over 3,500 proven strategies & tactics in their toolkit?
Can they call on the brains & experience of 100s of team mates?
In an increasingly competitive world where only 1 in 10 businesses survive for a decade, an Action Business Coach is no longer a luxury, but a necessity.
To ensure clients achieve their goals through rigour challenge adding value and fun. It is not about the business, it is about the person.
Numbers are the language of business, I am a chartered accountant so delivering target profits and growth are priority number one. I form strong relationships with my clients by ensuring they enjoy the journey and by challenge the way the think.
Business Growth Events
Upcoming Events by Laurence Duncan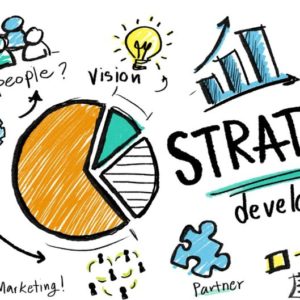 90-Day Business Planning Workshop
Growth Club – Balance your Life, Grow your Business
Growth Club enables you, to build yourself a bigger or better business. There are only FIVE areas of Marketing and Sales that you should be concerned with. At ActionCOACH, we call them 5 ways, and massive results are possible by achieving only small improvements in each of these areas. -Lead Generation -Conversion -Number of Transactions…
View the full business events calendar
Business Growth Specialist
On getting a coach | On Leadership
When Atul Gawande hit a plateau in his career as a surgeon, he turned to an untraditional method to improve his skills.