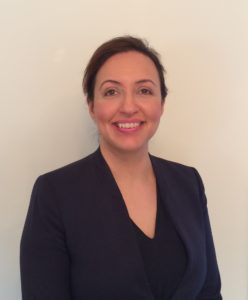 Who is Liane Oomrigar?
✓ An experienced professional
Liane is an experienced professional with a degree in Business and over 20 years' experience operating in large Financial institutions', transforming departments through organisational change, managing and building teams to successfully deliver, driving efficiency and effectively managing costs. Having worked in such organisations Liane understands fully what it takes to manage your business and what other companies are looking for when you wish to partner with them, either through financing needs, or as a customer. Liane's primary driver is seeing others succeed. "There is nothing more rewarding than seeing businesses and people grow to their full potential."
✓ Client focused
Liane is an Action Coach who is focused on the success of clients, while utilising proven strategies (on Marketing, Financial management, Sales, Operations and Systems) and a Coaching mastery qualification to support and drive forward businesses and individuals to reach their highest potential. She is focused on listening and understanding of the real business needs, to develop the best possible solutions.
✓ Results driven
Liane has a proven track record of leading transformations of departments in businesses to help decrease costs, sustain growth and build highly effective and motivated teams, which has helped to deliver sustainable and lasting results that are right for the business.
✓ Passionate about helping businesses to grow
An understanding of the challenges, objections and hard work it takes when people are making changes in their business.
As my client you can expect:
Your business to grow to its full potential – As a coach I am there to help you and your businesses to increase profits, decrease the time you spend in the business and build effective teams to help you to achieve your goals and dreams. You likely went in to business in the first place to give you and your family a better life, to work on something you are passionate about, to build a business that you are proud of… and yet still there are 3 areas that the majority of Managers, Directors and Business Owners tend to worry about….
1) Money
2) Time
3) Team
As our client this is how we can help you:
✓ Accountability – we will challenge you and hold you accountable to bring about the changes needed to create the business you want, to give you the life you deserve.
✓ Proven business strategies – at ActionCOACH we have over 3,500 proven business tactics and strategies in sales, marketing, finance, team building and systems & operations to help you to find the best strategies that work for your business.
✓ Bespoke service – our services are designed so we are focused on the areas of the business you want to work on, as our client we will work together to find the best possible solution to fit your business needs, this means that you get exactly what you need for your business when you need it, which helps you to realise the benefits quicker.
✓ Team building – Utilisation of tools such as DISC and Motivators assessments along with proven methods, to help you and your business build and maintain the best possible teams for business success.
Click here to complete your business health check
Get In Touch
Send A Message
Send me a message
Contact info
Liane Oomrigar South Central UK (Hampshire, Buckinghamshire, Berkshire, Oxfordshire),
Alternatively, click the button below to schedule a meeting: