What is Business Coaching?
Every great performer, whether an elite athlete or business person, is surrounded by coaching and mentoring advisors.
As the pace in the world of business increases and becomes more and more competitive, it is becoming increasingly difficult to keep up with changes in your industry, let alone the latest innovations in sales, marketing, and management strategies.
As a Business owner having a Business Coach is no longer a luxury …it has become a necessity.
ActionCOACH business coaching and mentoring methods have worked for tens and thousands of SME business owners in over 50 countries – and now you can access this same expertise in Leicestershire from ActionCOACH Loughborough, your local ActionCOACH firm.
As Eric Schmidt the former CEO of Google put it simply, "without the help of a coach nobody can realise their full potential" …
Why

 you need a Coach
Are you building a business that will give you the life that you want to live?  Who's helping you do that effectively?
For the same reason that elite sports stars all work with coaches, successful business people have coaches too!
In the same way that a Sports Coach helps an athlete put together a winning game plan, implement strategies and tactics and develop a winning mindset, we help our clients achieve both their business and personal goals
And yes, there are plenty of business coaches out there so it's important that business people choose their coach with care – here's 3 great questions to ask about any Business Coach: –
Do they Guarantee an ROI from coaching inside 6 months?
Do they have over 3,500 proven strategies & tactics in their toolkit?
Can they call on the brains & experience of 100s of team mates?
If you want to ramp up your business performance from good to great, our Coaches will help you get there.
Our Coaches at ActionCOACH Loughborough will help you identify the tweaks that will make your business more profitable, get your teams working as effectively as possible, and allow you to spend less time working in the guts of the business.
Coaching will get you to the point where you have options, financial freedom and time.  What you do with all of those, is up to you!
In an increasingly competitive world where only 1 in 10 businesses survive for a decade, we are here to make sure your business gives you the life you want.
"Because being in business should give you more life"
Our goal is simple: help make Leicestershire the number one county in the UK to do business
Leicestershire is a great county. Being based so centrally means we can easily do business anywhere in the country. There is a great community of business owners all committed to the success of their businesses and the people and communities who depend on them. We want every one of those businesses to have access to coaching that will support them whatever size they are. From the start-ups to the high-growth businesses, from the owner looking to hand the business on to the next generation to the business owner looking to sell his business, ActionCOACH Loughborough is here to help you.
Our aim is that there will be the right coach at the right investment level available for every business owner in Leicestershire.
Business Growth Events
Upcoming Events by Wiserways Ltd (ActionCoach Loughborough)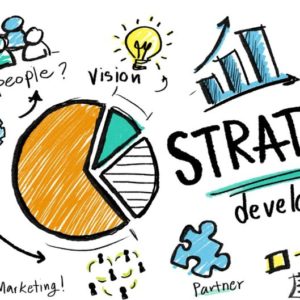 90-Day Business Planning Workshop
Growth Club – Balance your Life, Grow your Business
Growth Club – plan how to turn your goals into results At ActionCOACH we know that you have to have a plan if you're going to achieve any kind of goal.  And any good plan needs to be reviewed and updated regularly if it's going to get you to your ultimate goal. Every 90 days,…
View the full business events calendar