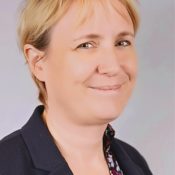 Kerry Malster
Senior Partner
Why do you love working for ActionCOACH?
Because it's all about helping people, seeing people and their businesses (Aka their baby) grow. Seeing the difference you can make is a fantastic experience and I get to do that for a job day in and day out!
What are your favourite past times?
Being outdoors and out and about in nature. So that includes spending time with family and friends, being by the water or eating all outdoors; however, if it's less than 16 degrees I can only do that on holiday! I also read at least 4 books a month.
What are your top three 14 points of culture?
Integrity, Education and Abundance
What's your favourite quote?
'Culture eats strategy for breakfast' means so much to me because it's so often ignored – I've also been on the wrong end of that quote too many times, particularly when I was younger and not in a position to make any improvements in the workplace.