Are you a Business Owner?
If so, chances are you probably started your business because you are extremely talented at the technical skills you've developed over the years and thought getting into business for yourself would lead you to a better life…
…however, being a great architect or hairstylist doesn't prepare you for all the demands owning a business creates: leadership skills, marketing strategies, sales techniques, team building, financial knowledge, systems creation, technology, IT prowess and so on.
Perhaps you've ended up working all the hours under the sun, paying your employees more than you're paying yourself, with team members you can't trust, misssing out on time with your loved ones… you might have a business that's running you, instead of you running it. Maybe it seems like a constant uphill battle and the fun and spark has long since departed. Worries, frustrations and sleepness nights may have taken over. You may even feel trapped.
The Good News
Thankfully, I've discovered a cure for all of the above.  I've access to the best business growth system in the world… and because action speaks louder than words, I'm willing to guarantee all of my clients a return on investment, just ask me about the Ts & Cs.
Obviously, there's no magic wand or single method of addressing all the business challenges and opportunities you face, but by getting a great understanding of your unique situation and selecting the right solutions for you from our toolbox of hundreds of proven strategies, over a period of 24-60 months, we can work together and build the business you dreamt of at the outset.
First Steps
It all starts with a single action – Call me or email me and we can set up a time for a 60 mins demo of this system without any cost or obligation.  But it's only fair to warn you, when you see the power of the system, chances are, you will invest.
My phone number is: 07588 883744
My email is: PaulBedford@ActionCOACH.com
For the same reason that elite sports stars all work with coaches, successful business people have coaches too! In the same way that Ivan Lendl helps Andy Murray put together a winning game plan, implement strategies and tactics and develop a winning mindset, an Action Business Coach helps their clients achieve their goals, guaranteed, and sometimes more!
And yes, there are plenty of business coaches out there, so like Andy Murray, it's important that business people choose their coach with care – here's 3 great questions to ask:
Do they Guarantee an Return On Investment from coaching inside 12 months?
Do they have over 3,500 proven strategies & tactics in their toolkit?
Can they call on the brains & experience of 100s of team mates?
In an increasingly competitive world where only 1 in 10 businesses survive for a decade, an Action Business Coach is no longer a luxury, but a necessity.
Business Growth Events
Upcoming Events by Paul Bedford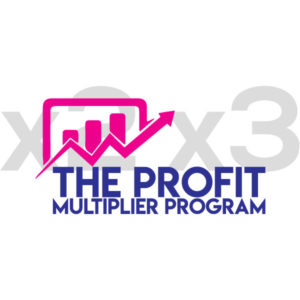 Group Coaching
The Profit Multiplier Program
The Profit Multiplier Program Welcome to a 12 month program designed to massively increase the profits in your business.  Are you fed up with single figure percentage growth year on year?  Would it be fabulous to double or even triple the profits you're currently making?  It's possible to do.  But you need to know how.…
View the full business events calendar
What Can Business Coaching do for Me?
If you're serious about succeeding then you need a Business Coach...
It's the norm in big international corporations to have their executives and teams coached. Smaller businesses are now realising that the best way to have dramatic business growth is to get on board and hire a mentor. We believe that in the SME sector, the ActionCOACH system is the best in the world. Bar none. Watch this 4 minute video to find out more.