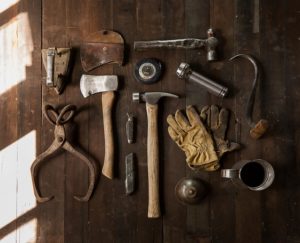 Spending too much time on the tools and have no time to spend on your business?
Stuck in that vicious cycle of getting behind on invoicing and quotes?
When you're building a house, it's important to have a plan and lay foundations.The same applies when it comes to building a business.
We have helped numerous businesses in the property trade just like you, to identify ways to get more control of their time and to make more money- EVEN IF THAT DOESN'T SEEM POSSIBLE NOW.
We've decided to share how they have achieved business growth.
What does this workshop cover?
Breakfast before we get started, then-
We will share proven strategies that will help you make more money from your jobs.
You will come away with clear focus on how you can spend more time working on your business rather than in your business.
The information we will be sharing is tailored to the property industry, you can be sure that what you come away with is related to your business.
This is a perfect opportunity to network with others in the industry,  It's worth attending just for that.
If you're looking to add more profit and grow your business, you cannot afford to miss out.
As with any job, it's a lot easier to complete when you have a plan in place.
PS – if you don't take action to grow your business now, will your competition?