As your coach, I will need to find out as much as I can about the process, structure and figures that make up your business, as well as your personal and business goals, your challenges and your day to day work pattern, before we can determine the right approach and strategy for your business.
I will use results driven models across 5 main areas of your business: sales and marketing, customer satisfaction, team as well as recruitment, systems and business development. You will be given the tools to make changes that will see positive results immediately.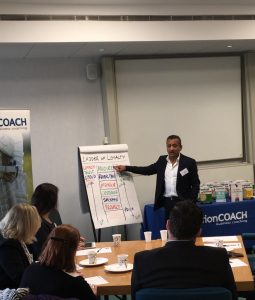 Our Vision
We have a vision of what is a successful business; one that is a profitable, commercial enterprise that works without you. I want you to strive towards this and it's my job to help get you there.
I want to increase your levels of enjoyment and passion for your company by helping you master the main elements of your business. As your coach I want you to spend more time ON your business and less time IN your business. I'll expect maximum commitment to our plan and i'll hold you to the targets we set and the goals you want to achieve.
Guarantee
I guarantee results if you listen, learn and act on the learnings from our coaching sessions.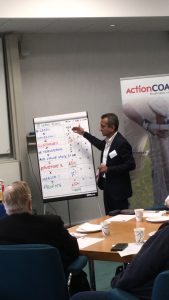 I bring 30 years of tried and tested business know-how into my coaching. I have helped businesses in every stage of development from start-up to growth, mid-size and enterprise to grow, professionalise and transform. The first business I joined as a graduate trainee and left as a General Manager grew from £250K to £20m turnover within 6 years. In my last role I was a Business Development Director in a firm employing 180,000 people in over 40 countries.  Proven track record in business development. I have a track record of success in building businesses.
I will push you to be the best and make your business much more profitable. You can have the business you dream of, are you ready to take your business to the next level?
Next Steps
Take action now and book your FREE consultation to start making your business more profitable.
Book my FREE consultation
Get In Touch
Send A Message
Send me a message
Contact info
Sanjiv Dodhia Causeway House 13 The Causeway Teddington, TW11 0JR