Emerging Stronger as a Business from COVID 19
Business Support When You Need It
Business is hard enough, let alone when businesses are put into lockdown and the Nation is fighting COVID 19. In all likelihood, you're probably feeling somewhat isolated, anxious and fearful of the true impact on the business and your people. Right now you need to take action, to focus on how you, your people and the business will emerge stronger from this crisis. The greatest risk to your business right now is to do nothing. That's why we offer Pro Bono business support every week through this crisis situation. To book a FREE session just ask, you can contact the team HERE and book a session with Steve directly. Be clear this will be about taking action, Steve isn't going to massage your ego, tell you it will be all ok and not to worry. Steve will help you determine the ACTION you need to take now, the plans you must have in place and the set the mindset to get through this and come out stronger. BOOK YOUR SESSION NOW.
Steve Gaskell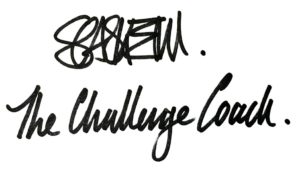 High-Performance Coaching for High-Performance Business Results
Have you ever wondered what makes you the busiest person in your business, or, that you seem to be working the longest hours, or, not truly making the money you should be worth in your business?
We see challenges like this, and many more, all the time. Many business owners just get too involved with the day-to-day 'doing' of the business that they rarely plan, let alone follow a plan! They get caught up in all the interFEARence business creates. As the business world is becoming more and more fast-paced, and more competitive, it becomes increasingly difficult for us to stay focused on growing your business. Which is why more and more people are taking to using a business coach.
This is where we come in. To help you reach your full potential. Not just 'do your job', but to actually take your business from GOOD to GREAT. As a business coach with over 15 years experience in coaching and leading teams, we can help you make your business thrive and work without you. Now wouldn't that be nice? As an ActionCOACH Partner, we have access to tried and tested strategies, grass root tactics, templates and methodology that have already worked for 1000s of SME businesses around the UK and Globally. In the pages that follow you'll find all the information, you'll need to join 1000s of other successful business owners who now have a coach. Alternatively just call, email or arrange a meeting now and take the first step, it doesn't cost you anything to ask HOW?
Business Growth Events
Upcoming Events by Steve Gaskell 'The Challenge Coach'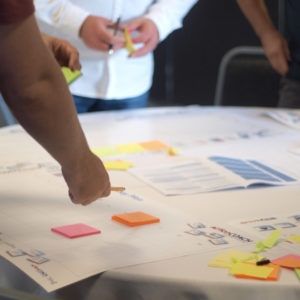 90-Day Business Planning Workshop Group Coaching
GrowthCLUB – 90 Day Business Planning
Create the 90 Day Planning Roadmap to Your Success…… Failure to plan is a plan to fail. For many business owners who are caught up in the day to day running of their business finding time to plan can seem impossible. Not to mention finding the time to reflect on what's working and what isn't. But, what if…
Seminar
SalesRICH – Turn your Sales Team into a SalesFORCE
Register for our SalesRICH course and turn your sales team into a salesforce.   It's a fact that every professional needs to continuously update his or her skills. This is because they need to keep ahead of their competition in this fast-paced world if they are to continue to prosper. The bottom line for any business is…
View the full business events calendar
Here's What Our Clients Think
Now we could be a self-licking lollypop and tell you just how good we are. But that's a waste of time when our clients can do a much better job and through Smith & Henderson who as an independent company conducted our 2017 customer survey. It's quite amazing the impact our clients have shared and collectively how much difference coaching is making today. Take a look for yourself….