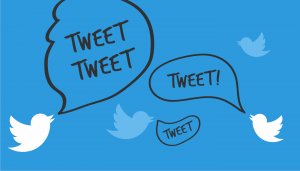 Do You Know Your @ From Your Elbow? Does Twitter confuse you?
Twitter can be a very powerful tool for business, if used correctly.  If you're #confused about Twitter, and often say "I don't get Twitter", then we have the #answer for you.
In association with Luv4Marketing we're running a series of Seminars on Twitter and other Social Media Platforms. Click here for more information on Twitter.
Our Twitter For Business Online Learning Programme is also available – FREE.  This course is delivered on three levels taking you from novice Bronze, onto confident Silver, and finishing at accomplished Gold.  Each level has a test to chart your progress and a certificate too – just our way of saying "well done".  The online course can be done at your own pace, in your own time. We recommend a module per month for three months.
If you're serious about using Twitter in your business– contact me through LinkedIN or leave a message on this thread.
Happy Tweeting.  If it's good enough for Presidents…