If you're serious about growing your business
Wherever you want to take your business, whatever your business ambitions are, we will help you set clear goals and create a straightforward plan to achieve what you want both within your business and in your personal life.
Are you ready to:
Increase business profits?
Create more time?
Grow your business?
Improve your team's productivity?
Gain a clearer sense of priorities?
"The time for action is now. It's never too late to do something."

Antoine de Saint-Exupery
To see how we can grow your business together, call for a quick chat or book a free coaching session now:
Book your free coaching session now
We can help you to create a business plan, increase business profits, clarify your sales strategy and business marketing through a range of business coaching options to suit you and your business.  Don't be fooled into thinking coaching is just for sports people!
"Stop being afraid of what could go wrong and get excited about what could go right"

Tony Robbins
Understanding where you can take your business can be difficult, so we start by helping you gain clarity on your personal priorities to create achievable goals and build a simple but tailored plan to build your dream business.
Our clients have aimed for – and achieved – goals such as business growth to through to less working hours, optimal performing teams to increased profit. Each goal and dream is personal and unique, as is the strategy to achieve your dreams.
With hundreds of proven systems and strategies that are guaranteed to get results, we give you the tools you need to achieve your goals. You'll find out how to get more free time, create a world-class team, add more money to your bottom-line, and ultimately… how to make your business work so you don't have to.

"Think Like Businessmen!"
"Making us question what we do, test and measure everything we can and make us think like businessmen. This has helped to boost sales and profit margins."

Rob Chadderton - ChadStone Accountancy and Tax Ltd
Business Growth Events
Upcoming Events by Caryn Dunlop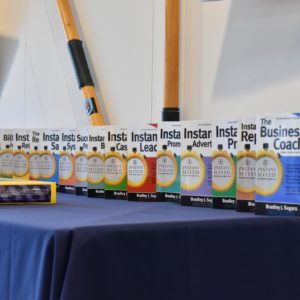 90-Day Business Planning Workshop
90-Day Business Planning – GrowthCLUB
GrowthCLUB is your 90-day business planning workshop. During this inspirational day you will build a step-by-step practical, relevant and tailor-made action plan for the next 90 days so you get the results you want for your business. During the business planning workshop you will create: Action strategies to increase your sales and profits right away Clear…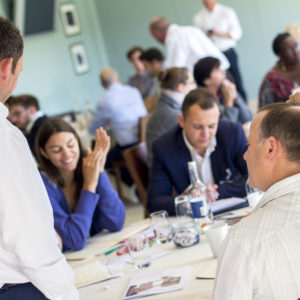 6 Steps
6 Steps to Great Business Results
Learn how to increase your profits by 61%  During the seminar we will give you the chance to step out of your business and get focused. You will walk away with proven ideas on how to increase your business profits and make your team more effective, so you can work less and enjoy life more.…
View the full business events calendar
Client success stories
Don't take it from us, hear it from our clients...
"ActionCOACH has helped me grow a team that supports my goals and values"
"If you're serious about building your business give it a go – you've got nothing to lose"
"And our profit has gone up by 530%…."