The Business Excellence Forum & Awards
BizX2021
Business Excellence Forum and Awards BizX is held on 29th-30th April 2021 at Farnborough International Exhibition & Conference Centre.
 BizX 2021 
● 
Farnborough
Business Excellence Forum and Awards, BizX 2021, is held on 29th-30th April 2021 at Farnborough International Exhibition & Conference Centre. BizX, is designed to deliver the best, most effective and highest business strategies for your business. Join us for two highly packed and inspiring days where you will receive business insights from renowned leaders. You and your team will leave with effective business skills including effective ROI strategies and multiple actions to grow your business or kick start your business idea.
Leaders Speaking at BizX2021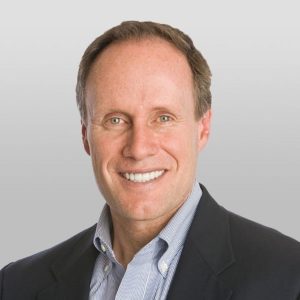 Stephen M. R. Covey
●
New York Times and #1 Wall Street Journal bestselling author of The Speed of Trust, which has been translated into 22 languages and has sold over 2 million copies worldwide. He is co-author of the #1 Amazon bestseller Smart Trust.
Stephen brings to his writings the perspective of a practitioner, as he is the former President & CEO of the Covey Leadership Center, where he increased shareholder value by 67 times and grew the company to become the largest leadership development firm in the world.
A Harvard MBA, Stephen co-founded and currently leads FranklinCovey's Global Speed of Trust Practice. He serves on numerous boards, including the Government Leadership Advisory Council, and he has been recognized with the lifetime Achievement Award for "Top Thought Leaders in Trust" from the advocacy group, Trust Across America/Trust Around the World.
Seth Godin 
●
For more than thirty years, Seth Godin has been trying to turn on lights, inspire people and teach them how to level up.
Seth has spent most of his professional life as a writer and published 19 bestselling books, many of them stand the test of time. He created the altMBA which is a life-changing 30 day workshop.
More than 60,000 people have taken his online courses, including The Marketing Seminar and several on Udemy. Seth is in the Guerrilla Marketing Hall of Fame, the Direct Marketing Hall of Fame and, just recently, the plain old no-modifier Marketing Hall of Fame.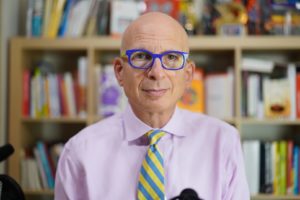 The Benefits of Attending
Are Life-Changing:
 Elevate your business know-how. Learn key strategies on marketing, relationships, leadership and more
 Network and learn with fellow business owners, entrepreneurs and business coaches from all over Europe
 Rank among the best companies and leaders, as well as celebrating achievements with your team by entering for a chance to bring home a Business Excellence Award
Connect

  
● 
Inspire 
● 
Celebrate
Watch The Overview of Previous BizX Events
"What a fantastic and inspirational day and a great awards evening. Love our community and the energy it brings to the business world!"
– Shannon Green, D&A Media Ltd.
"I still can't believe the past few days! Learnt so much and truly inspired!"
– Tara Lowe, Abstract Paint & design.
No refunds or transfers allowed. We have the right to cancel part paid tickets. All amounts are in GB. Taxes and charges will be added where applied.