The Business Excellence Forum & Awards
BizX2021
Business Excellence Forum and Awards BizX is held on 29th-30th April 2021 and will be hosted as a virtual event this year.
 BizX 2021 
●  
A Virtual Event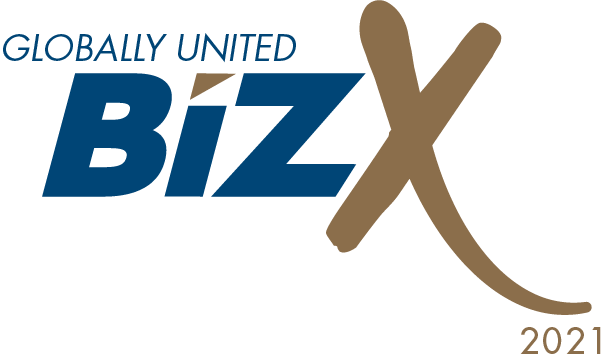 Business Excellence Forum and Awards, BizX 2021, is held on 29th-30th April 2021 and this year it will be virtual! BizX, is designed to deliver the best, most effective and highest ROI business and self-development strategies. Join us for two highly packed and inspiring days where you will receive business insights from renowned leaders. You and your team will leave with effective business skills and multiple actions to grow your business or kick start your business idea.
BizX 2021 Event Host & Speakers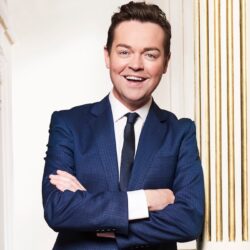 Stephen Mulhern

  
●  BizX 2021 Host.
Stephen Mulhern is primed to make the 29th and 30th of April at UK's biggest and best business event fly. With Stephen hosting, you can count on both days being fun-filled as well as packed with global thought leaders, and business and life-changing know-how.
Stephen is a prime-time television presenter best known for hosting the new Catchphrase and spin-off shows for Dancing on Ice and Britain's Got Talent. Starting out in children's television, Stephen found success with his television shows that showcased his bright, energetic personality along with his magic skills and sense of fun.
Leaders Speaking at BizX 2021
Lord Sugar

  ●
Billionaire business magnate.

Expect fireworks when author of 'Billionaire in Training' interviews billionaire business magnate, philanthropist and reality TV show star, Lord Sugar.
'You're Fired!' is now a national catchphrase, thanks to Lord Sugar's spirited performances on the hit BBC series The Apprentice. Personifying the East End lad made good, Lord Sugar has become Britain's favourite stroppy boss. At the age of 21, ALAN SUGAR founded the electronics company Amstrad, and at its peak achieved a Stock Market value of £1.2 billion.
Lord Sugar's work for charity includes fundraising for the Great Ormond Street Hospital for sick children. He holds two honorary Doctorates of Science and was knighted for his services to business.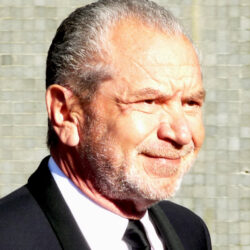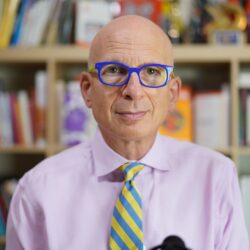 Seth Godin

 ●
World's No.1 marketing influencer.
For more than thirty years, Seth Godin has been trying to turn on lights, inspire people and teach them how to level up.
Seth has spent most of his professional life as a writer and published 19 best-selling books, many of them stand the test of time. He created the altMBA which is a life-changing 30-day workshop.
More than 60,000 people have taken his online courses, including The Marketing Seminar and several on Udemy. Seth is in the Guerrilla Marketing Hall of Fame, the Direct Marketing Hall of Fame and, just recently, the plain old no-modifier Marketing Hall of Fame.
Kim Scott

 ●
Foremost authority on guidance and feedback.
Kim Scott is the author of Radical Candor: Be a Kick-Ass Boss Without Losing Your Humanity and co-founder of the company Radical Candor.
Kim was a CEO coach at Dropbox, Qualtrics, Twitter, and other tech companies. She was a member of the faculty at Apple University and before that led AdSense, YouTube, and DoubleClick teams at Google.
Kim managed a pediatric clinic in Kosovo and started a diamond-cutting factory in Moscow.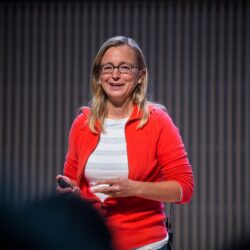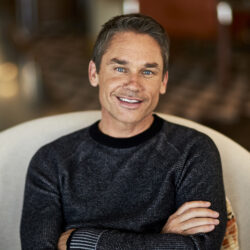 Marcus Buckingham  ●
Originator of the strengths movement, who challenges and inspires people to find and apply their strengths.
Marcus is a global researcher, focused on unlocking strengths, increasing performance and pioneering the future of how people work. An internationally renowned thought leader and business expert, Marcus has been the subject of in-depth profiles in the likes of The New York Times, Harvard Business Review and The Wall Street Journal.
Building on nearly two decades of experience as a Senior Researcher at Gallup Organization, he currently guides the vision of the ADP Research Institute as Head of People + Performance research. He founded The Marcus Buckingham Company in 2006 with a clear mission: to instigate a "strengths revolution."
Anna Hemmings  ●
6 x world champion. 3 times by age 24! BBC London Sports Personality of the year.
Anna Hemmings MBE is best known as Britain's most successful female marathon kayaker, a two time Olympian and 6 times World Champion. Drawing on the lessons from sport, she helps individuals and teams to stay on top of their game by developing the winning mindset.
Anna's achievements were recognised at the Sunday Times Sports Woman of the Year Awards, where she won the 2005 Champions Award and then again in 2007 when she was voted BBC London Sports Personality of the Year.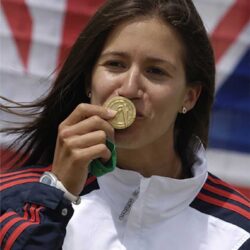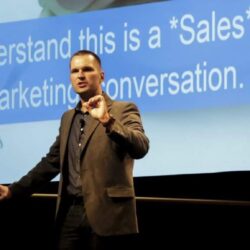 Marcus Sheridan  ●
Dubbed a "Web Marketing Guru" by the New York Times. 
Called a "Web Marketing Guru" by the New York Times, the story of how Marcus Sheridan was able to save his swimming pool company, River Pools, from the economic crash of 2008 has been featured in multiple books, publications, and stories around the world and is the centrepiece to his best-selling book, They Ask You Answer, named "One of the 5 Best Marketing Books of All Time" by BookAuthority.
Today, Sheridan is a highly sought after global speaker and consultant in the digital sales and marketing space, working with hundreds of business and brands alike to achieve their potential in a rapidly evolving marketplace, ultimately helping them to become the most trusted voice in their perspective industry.
Jeffrey Gitomer

 ●
World's No.1 sales guru.
Jeffrey Gitomer has earned the crown as "The King of Sales" thanks to forty years of expertise in sales, customer loyalty, and personal development.
Jeffrey has written fifteen books, including the New York Times best-sellers, The Sales Bible and The Little Gold Book of YES! Attitude. His most successful title, The Little Red Book of Selling, has sold more than five million copies worldwide.
Jeffrey is also a business trainer, who writes and lectures internationally on sales, customer loyalty, and personal development.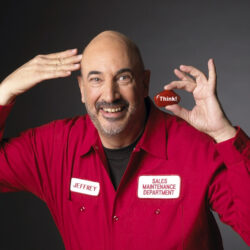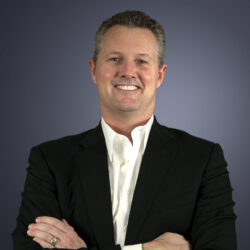 Brad Sugars  ●
Founder of the Business Coaching Profession & the world's No.1 business coach for 3 decades.
Internationally known as one of the most influential entrepreneurs, Brad Sugars is a bestselling author, keynote speaker, and the No.1 business coach in the world. Over the course of his 30-year career as an entrepreneur, Brad has become the CEO of 9+ companies and is the owner of the multi-million dollar franchise ActionCOACH®.
Brad is a strong advocate for building a business that works without you – so you can spend more time doing what really matters to you.
Philip Hesketh  ●
Change your life with Philip's powerful techniques on the psychology of influence and persuasion.
One of the country's top professional speakers; his speciality is 'The Psychology of Influence and Persuasion.'
Celebrated for his ability to entertain and inspire, Philip Hesketh reveals powerful, life-changing techniques to persuade, influence and succeed in the workplace and in our personal lives.
A successful business man and best-selling author, he has inspired people to increase sales, establish value to hold higher prices and control conversations building stronger relationships.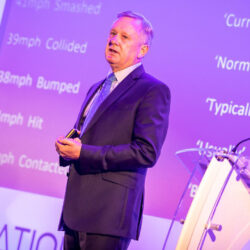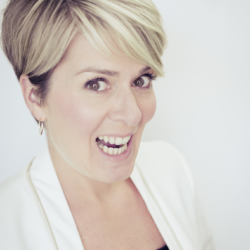 Penny Haslam  ●
Shares the secrets to make yourself a little bit famous and get the exposure your business deserves. 
Penny is an award-winning motivational speaker on the subjects of Communication and Confidence. She's the author of the business book Make Yourself a Little Bit Famous – How to power up your profile and get known for what you do.
As well as speaking, she now coaches and trains businesses of all sizes to enable them to showcase their expertise in an authentic and engaging way.
Penny is a TEDx speaker on The Power of Visibility for Women, and has been given the UK's Speaker of the Year award by her professional association the PSA. In 2018, she was named one of Condeco's top ten social media influencers.
Xenia Tchoumi  ●
Digital entrepreneur, Xenia has over 8million followers online.  
A digital ambassador of high-end fashion and lifestyle brands, shooting with magazines of the likes of Vogue, Vanity Fair and Elle. Xenia has recently given three motivational TEDx talks and spoke at the United Nations regarding how social media can empower women and businesses all over the world.
Xenia is the author of "Empower Yourself" a self-help book about independent thinking and has over 8 million followers online. Like you and I, she once came second in a beauty contest, the difference is we were playing monopoly… Xenia was in Miss Switzerland!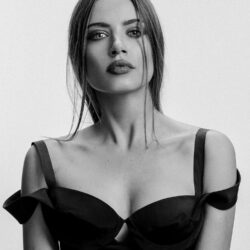 The Benefits of Attending
Are Life-Changing:
 Elevate your business know-how. Learn key strategies on marketing, relationships, leadership and more.
 Network and learn with fellow business owners, entrepreneurs and business coaches from all over Europe.
 Rank among the best companies and leaders, as well as celebrating achievements with your team by entering for a chance to bring home a Business Excellence Award.
Connect

  
● 
Inspire 
● 
Celebrate
Watch The Overview of Previous BizX Events
"What a fantastic and inspirational day and a great awards evening. Love our community and the energy it brings to the business world!"
– Shannon Green, D&A Media Ltd.
"I still can't believe the past few days! Learnt so much and truly inspired!"
– Tara Lowe, Abstract Paint & design.
No refunds or transfers allowed. We have the right to cancel part paid tickets. All amounts are in GBP. Taxes and charges will be added where applied.