Franchising The Next Generation 
THE BRITISH FRANCHISE ASSOCIATION AND ITN PRODUCTIONS PRESENT 'FRANCHISING THE NEXT GENERATION'



Presented by national newsreader Natasha Kaplinsky, the flagship news-style programme takes an in-depth look at how modern franchises operate and spotlights the huge opportunities open to potential franchisees.
Franchising The Next Generation showcases the people behind these success stories and will explain how young entrepreneurs looking to start their first business can become part of the growing phenomenon. Furthermore, the programme examines why international brands look to the UK as an example of how a business should be run, explore how international franchises operate in the UK and highlights the integral role the bfa plays in setting the very best of standards.
Drawing upon ITN's 60-year heritage and expertise in storytelling, the news-style piece combines interviews and reports with editorial profiles from leading organisations and premiered at the bfa's annual conference.
Follow the trend #FranchisingTheNextGen on social media
Want to know more about business coaching?
Action Coach Steve Mullins has been working with Jeff, owner of Sussex County Dog Training for a number of years. Steve has been a key player in pushing Jeff to look at new strategies and turn his ideas into a plan. Jeff, owner of Sussex County Dog Training says: "Growing our business has been incredible over these last few years since being with ActionCOACH. Last year we were 70% up on profit from our previous years of growth!'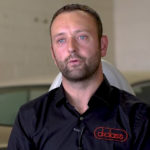 "The most valuable thing I've got from working with ActionCOACH is for myself personally. Getting my life back, getting my own identity back and being back to a nice, carefree easy life"
D:Class Automotive
ActionCOACH Client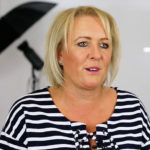 "We were at absolute capacity, running around like headless chickens, no direction. What it did was it focussed our minds and allowed us to sit down and think about what we wanted and where we were going"
Tilletts Clothing
ActionCOACH Client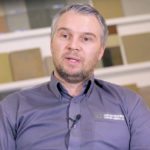 "I see my Action Coach as a partner in my business and include him in all decision making. We now employ 200 staff and the systems we have put in place enable me to run the business from anywhere in the world"
Leicestershire Garden Design
ActionCOACH Client
"If someone was sceptical about ActionCOACH. I would say the results you get go way beyond the financial. They absolutely return on any financial investment you make, in my case ten times over at least"
Digital Glue
ActionCOACH Client
Want to know more about the ActionCOACH franchise opportunity?
Brad Sugars founded ActionCOACH in 1993, because he watched too many business owners struggling to keep their business alive. Now ActionCOACH operates in over 80 countries around the world and has helped 1000s of businesses. If you are someone who; loves learning, is business focused and wants to help others succeed, then becoming an Action Coach is a natural fit. Find out more about the ActionCOACH franchise by clicking the link below.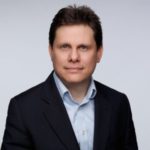 "It's amazingly fulfilling because when you grow a business, you change the life of the business owners and families and see those happy faces"
JAMIE GORAL
Franchise Partner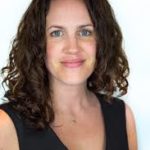 "When my clients tell me they've gone on holiday and turned their phone off or get to spend time with their kids in the evening, that's what its all about"
TANYA HILL
Franchise Partner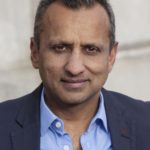 "It's doing what I want to do which is serving clients, helping them get great results and building a better business to get to their goal"
SANJIV DODHIA
Franchise Partner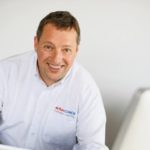 "We encourage our clients celebrate their success and celebrate with their own staff as well so that everyone is inspired to achieve more"
ROB PICKERING
Franchise Partner