From 720 hours a year commuting, to a walk down the garden path
In 2002, Lucy Cameron decided to move out of London to a more rural setting where she and her husband would be closer to their families and be ready for starting their own. But the pay-off was a minimum 3-hour commute to and from work each day. Childcare got increasingly difficult and their only solution was to get a live-in au pair. Lucy's commute continued to be the bain of her life with train delays, strikes and engineering works making her miss precious bedtimes with her children.
Lucy Cameron explains: "In 2010 my kids were 2, 5 and 7. I felt our relationship getting increasingly distant as the au pair seemed more like a mother figure and a friend to my children than me. I was finding the commute to and from work each day very tiring, Finding the energy to enjoy the weekends and go on family trips was getting more and more difficult. At work, I felt the palpable disdain if I asked for time off to watch my children in school assemblies, carol services or attend parents' evenings – so I just missed them rather than ask. My husband also had to commute for his work so the children were losing out on time with both of us!
"Something had to change. I'd never considered running my own business before, but the more I looked in to franchising, the more boxes it ticked. Business coaching pulled together everything I had learnt – business acumen, the theory studied in my MBA, coaching skills, people skills, training, mentoring and coaching. So, I launched my ActionCOACH business in February 2012 immediately saving me 720 hours a year on commuting time alone."
Winning as a working mum
Lucy set three clear goals to create a true work-life balance
Have breakfast and dinner with her children
Keep Fridays clear so she could go to school assemblies
Grow her business to earn the same as her corporate career by the end of year 1
"Mondays is admin and marketing. I coach Tuesdays to Thursdays, finishing work by 5.30pm so I can have dinner with the family. I coach from a large office at home which means I am here when the kids come home from school. I keep Fridays free so I can catch up with friends, take the dogs for a walk, and do the household chores which leaves weekends free for family time. Finding time for school events is simple, school holidays are less restricted, my coaching schedule makes it easy to have weekends away. We have now bought a wooden lodge in Norfolk where we go to switch off completely."
Rewarding business
Having found a good work-life balance, Lucy is focused on helping other business owners find that balance too. She has won three Best Client Results awards since 2013 and one of the companies she coaches went on to win a highly-contested industry award.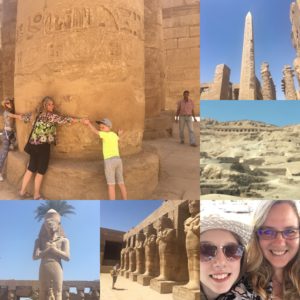 "You can see why I'm so pleased to enjoy a business with so many rewards, not just the flexibility or financial! In total, I have worked with over 70 businesses and coached over 130 people in the last six years.
"My client income grew from £59,000 in 2014 to nearly £144,000 in 2016 and over £157,000 in 2017. My success is, in part, down to my sales conversion rate which lifted to 100% in 2017. I achieved this by following ActionCOACH's system, the advice of other franchise partners and only meeting with business owners who were serious about investing in growing their business. My sales conversion efforts were recognised by ActionCOACH's UK support team and I spoke at the 2018 franchise conference to share my successful strategies."
Choosing the lifestyle route
Many ActionCOACH franchise partners are generating well in excess of £250k a year, renting offices away from home and restricting coaching sessions to an hour. Lucy wants her business to fit around her lifestyle but still be effective for her clients.
"To make sure I stick to those first goals I set for myself, I coach from my office at home in the garden. I like to make sure my clients get what they need from each session, especially when they've made the effort to travel to me, so my coaching is rarely just one hour long. I see my relationships with clients as more than professional, they are also friends.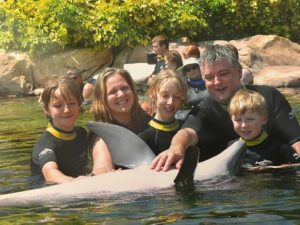 "In the future, I will be looking at bringing on board an employee business coach, ideally another working mum as that will create more role models. I am also building a team of freelance trainers – also mums – so I can provide additional services to businesses around leadership and development. Once I have set this up, the beauty of my business is that this won't affect my current work-life balance.
"As an ActionCOACH business coach you work with business owners, helping them in areas including how to increase their profits, develop powerful systems and also building a strong team. The results are not only a more profitable and sustainable business, but also a dramatically improved life for my clients. It makes it a fantastically rewarding and fulfilling business to be in."
Next Steps
If you would like to know more about the ActionCOACH opportunity and you:
Get a buzz from helping others succeed
Love learning and developing yourself
Have enjoyed success in your career or sport…
Find out more by watching the 6-minute overview video here