Time is money, and that's never truer than in the world of business.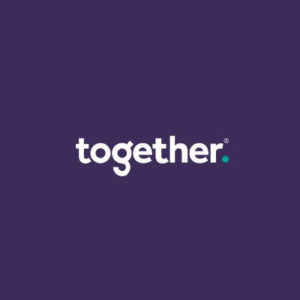 And for businesses that need to borrow money, there's rarely time to waste – so waiting weeks for a mortgage or fixed-term secured loan to be approved isn't always an option.
One alternative is short-term finance, or a bridging loan, which can – in some circumstances – be arranged and funded within a matter of days. Specialist lender Together has funded more than 57,000 bridging loans since 1985*, winning them accolades including:
Commercial Lender of the Year
Bridging Lender of the Year
Specialist Lender of the Year.
They've created a simple guide to how bridging loans work, and how they can be used by businesses at various points during their lifecycle.
How bridging loans work
Together's bridging loans are designed to span the gap between a payment going out, and a payment coming in. They last up to 12 months, and you only make interest payments each month – the initial loan you repay in a lump sum.
If you'd rather not make monthly interest payments, you may have the option to roll it up and add it to the lump sum. Or it could be deducted from the advance you get at the start of the loan.
Growth
You can use a bridging loan to leverage the equity you've built up in your premises, to expand your existing space or grow your team. This may be particularly helpful when you have the opportunity to secure a large new client but need to increase capacity in order to service the account.
Alternatively, retail and restaurant businesses can take advantage of a bridging loan to grow their chain of outlets. You can put down a cash deposit (or use existing premises as additional security) to cover some of the up-front expenses involved with acquiring a new outlet:
Securing the purchase of an additional property.
Completing a new shop-fit.
Hiring staff.
Purchasing stock.
Unexpected bills
A bill can throw any business' cashflow into disarray and prevent you from focusing on the important job of running the business. A bridging loan can be used to clear bills in the short term, while funds are raised by, for instance, selling property or assets.
Cashflow pinch periods
Cashflow is an issue for many businesses, and bridging loans can help those who need money in the short term to make money in the longer term. For instance, many manufacturers may need to invest in raw materials or temporary storage space to accept a large order or ahead of an expected seasonal rush.
Contact Together for more information or to discuss funding options for your business.

Any property used as security, including your home, may be repossessed if you do not keep up repayments on your mortgage or any other debt secured on it.
*Includes regulated and unregulated bridging loan applications over 33 years.
Together is a trading style of each of the undernoted companies, which have their registered office address at Lake View, Lakeside, Cheadle, Cheshire SK8 3GW.
Together Personal Finance Limited is authorised and regulated by the Financial Conduct Authority (FCA). Registered in England and Wales – Company Registration Number 02613335. FCA number is 305253.
Together Commercial Finance Limited. Registered in England and Wales – Company Registration Number 02052213.

+