It's time to pivot your marketing and get your true 'wallet share'!
Book Your FREE Coaching Session
I really believe that "Being in business should give you more life!". Even with the end of the Covid19 lockdown, we cannot go back to how things were. You need a plan to pivot your business so you build the business you want, not just the one you get!
The reality of running a business is hard enough, so without a any support, it will remain tough and very lonely. Most of the business owners started a business for it to give them more life but usually you are working too many hours and not always seeing the rewards you expected.
So why did you start your business or chosen career? Was it for more time with your family; more money; and more flexibility?
Is your reality less time with the family; earning less than when you hoped or not as much as you want; and without the team you really want – working more 'in' the business than 'on' it.
I can mentor you to get more from your business or organisation, so you can have more life.
My No.1 focus is to support local Business Owners or Executives to achieve more from your businesses or organisation.
My mission is to help all my clients to achieve their life goals through their businesses or organisation. Whether this is financial freedom; leaving a legacy for their family; having greater choices with their time or whatever is important to them.
Just like most business owners, I started my business 8 years ago to have more life and to leave a legacy for my sons. Now, with the help of the ActionCOACH systems, I have more time with my family; more weekend and holiday breaks; attend more live sporting events; a clear retirement plan; and I even started yoga!

Director of Carta-Nova Architects
Asari and I met through business networking. He was recommended to me from a fellow trade partner of mine.

I was thinking about working with a coach for a while at that point.

Asari impressed me with his relaxed, positive approach and structured way of working. I booked a session for 12 months of business development, and we met last week online.

Given the current situation due to the Coronavirus, we were also discussing short term planning for the next few weeks.

In those couple of hours, I experienced Asari as a focused, understanding and caring and extremely positive and pro-active.
His coaching programme is well structured and offers actionable steps easy to follow.

I already started working through the strategy we established and I am very much looking forward to seeing the results.

I hope to be able to work with Asari in the future and would highly recommend him to everyone who's looking for an active coach offering a systematical professional approach with a hint of humanity.

Eva Vatzeva

The decision to buy coaching services from Asari and to attend ActionClub classes was by far the most beneficial move for our business in the last six months.

It would have been even without the coronavirus crisis but in the light of the recent events, I can tell that his knowledge that he eagerly shared, his steady support and the compassion for my victories and struggles was a life-changing investment for My Safe Removals Ltd.

Michal Woznica

Embrace your Imperfections Transformation Coach
Having been coached by Asari over the last year I've had some major increases in my finances, including 2 secured 3 month contracts getting exactly what I set out as a Goal. He has more than tripled what I invested in coaching.

He is calm, goal driven yet does this in a fun and relaxed way enabling me to take full ownership of my business and actions I take.

I love the group coaching sessions and the fact that I can call on him for individual sessions as and when needed.

Neusa Catoja
Business Growth Events
Upcoming Events by Asari St-Hill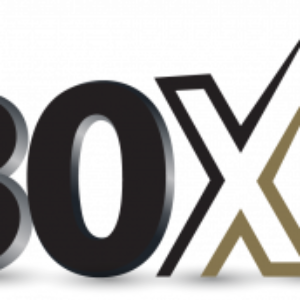 Business Growth Launch Event Webinar
30X Business Plus (videos and support programme)
A powerful 6 week Programme for Sole Traders or Business owners looking for an immediate change in their business. The videos are recorded by Brad Sugars – Multi-Millionaire & Founder of ActionCOACH. You get access to all the 30 videos plus weekly support and a final Business Planning Day to consolidate all you learnt. Access…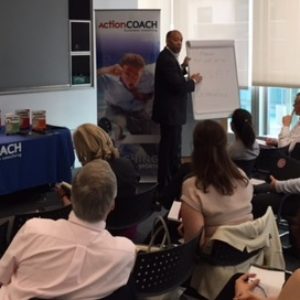 6-steps-to-great-business-results webinar-covid-19
6 Steps to Build a Great Business!
This webinar is aimed at Business Directors & Sole Traders who want  to grow their business, even during the Covid19 pandemic. Learn the 6 steps in building a business that works without you. I will share how my clients are growing their businesses even in this climate and planning for an even better 2021. Are…
View the full business events calendar
A short message from me...
The difference between being self-employed and being a business owner...