Making your business work so that you don't have to…
Can you imagine having a business that operates like a well-oiled machine, day in day out? How different would you feel knowing that everything is running as it should be with a great team around you? How would you spend your free time? What impact would this have on your family life and financial situation?
Here at ActionCOACH Chester – we help you make this a reality.
Our certified Business Coach and Senior Partner at ActionCOACH Chester, Alan Bark, helps business owners in Chester to grow and see better results from their business.
Here at ActionCOACH we define a business as "a commercial, profitable enterprise that works with or without YOU".
We believe in business re-education and in businesses all over the world reaching their full potential.
Get in touch today to see how we can help drive your business forward!
Business Growth Events
Upcoming Events by ActionCOACH Chester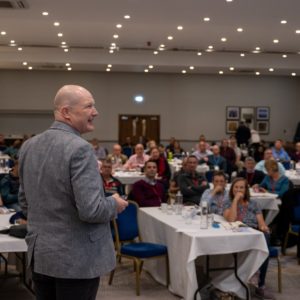 6 Steps
6 Steps to a Better Business in 2020
For business owners looking to get more from their business in 2020. Learn proven methodology and tested strategies to grow your business. What are you doing differently in 2020 to ensure you achieve more that this year? If you are like most business owners we speak with and want more customers, increased revenue and…
View the full business events calendar