Chris Churchman - Business Growth Specialist - South West London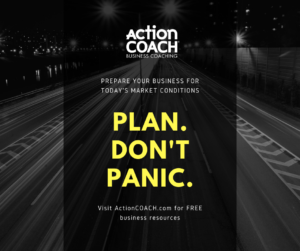 CHOOSING A COACH
What result do you want by working with a Coach? Is it working less hours? Increasing profitability? Building a great team who can look after your business for you? Whatever might be your reason(s), here are three questions you want to get answers to:
Will you get a return on an investment in coaching?
Will you make faster progress with a coach than by doing it yourself?
Is there a rapport with the coach in question?
If the answer to any of these questions is NO, then Coaching isn't right for you at the moment. So make sure you are completely convinced before you commit. 
QUESTIONS TO ASK
Topics you might want to get answers to could include –
How would you want to work with a Coach?
How will you measure the impact of Coaching?
What expertise/support network does the Coach have access to?
What role do you want a Coach to fulfil i.e Brainstormer? Accountability? Knowledge Base?
And of course, do consider different options so Google or talk to your network to identify other Coaches to speak to.
If you are happy to have an initial conversation with me, then do call me NOW for an exploratory call on 07768 346456 or email me at chrischurchman@actioncoach.com to see if coaching can help move your business forward. Also, for the month of December take advantage of the offer of gifted coaching for 6 Business Owners, or attend any of my events as a taster of how coaching can help. You can book initial 121 sessions here – https://bit.ly/3h8ycrH 
My no 1 focus is to help Business Owners like you .........
look beyond the next 5mins; the next hour; the next day……… Focus on the bigger picture to realise your long-term business goals and personal aspirations whilst eradicating the seemingly never-ending problems of money, time and teams.

Focus, Clarity and an Informed Sounding Board
"Working with Chris has helped provide focus, clarity and an informed sounding board on the options for the Accounting Services business I am building. Time has been the major challenge for me and it was impacting both on the decisions I was making on behalf of the business and on work/life balance, and Chris helped me rationalise the choices I was considering in terms of potential clients, price points and sales strategies. I now have a clear roadmap for the future; I have recruited my first member of staff which will allow me to concentrate on areas of the business where I can add most value; and I will be working less hours!!"
Business Growth Events
Upcoming Events by Chris Churchman
business-learning free-webinar masterclass team workshop zoom-webinar
Building Great Teams
Wish you could walk away from your business for a  month and not have a worry that it would seize up without you? Running your own business presents many challenges and one of the biggest is finding and keeping great employees. especially in the current economic climate with shortages of skilled labour in many areas.…
90-Day Business Planning Workshop business-growth-event business-planning business-strategy free-to-attend free-webinar onlineevent zoom-webinar
QI 2022 90 Day Planning workshop
FACT – As the adage goes "Fail to Plan and Plan to Fail" yet many small businesses do not have a Business Plan. We are full of resolutions at the start of the year but it's very easy to stop doing them. Creating a fully mapped out plan is a proven way of not falling into…
View the full business events calendar
Client Success Stories
How do Action Coach clients benefit?
RESULTS
* Turnover up from £1.3m to £2.8m
* Profits up 203%
* "Working far less than I ever did"
* "My Action Coach consistently makes me think about my business in new and different ways"
* "As a business owner, coaching helps us focus on what is important at the time. With so many ideas and plans I can take time out of the every day hustle and bustle and work on the business with a coach dedicated to help us improve"