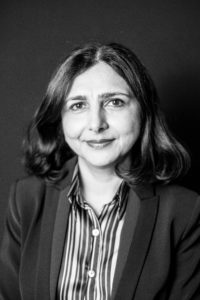 The core objective of my work as a business growth coach is for you to get greater results from your business.
As a Company Director, you know that owning and developing your business can be hard work and can involve major challenges, typically around areas of your time (never enough), the team (mediocre performance) and money (growth of revenue but small profitability). Does any of this resonate with you?
I will use results driven models across 5 main areas of your business: sales and marketing, customer satisfaction, team as well as recruitment, systems and business development. You will be given the tools to make changes that will see positive results immediately.
We have a vision of what is a successful business; one that is a profitable, commercial enterprise that works without you. I want you to strive towards this and it's my job to help get you there.
I want to increase your levels of enjoyment and passion for your company by helping you master the main elements of your business. As your coach I want you to spend more time ON your business and less time IN your business.
What will coaching do for you and your business?
You will improve your cash flow and profit
You will get clarity by identifying all goals and I'll drive the plan so you reach them
You will spend more time where you add the most value in your business
You will be given the most practical, applicable and fastest strategies for growth
Your team will be inspired, engaged and deliver beyond expectation
You will have a resilient, scaleable business that keeps you ahead of the competition
I bring a wealth of business experience having worked as a corporate lawyer for more than 15 years. This, coupled with ActionCOACH's market leading systems, enables me to apply proven best practice strategies and techniques directly to your growing company – accelerating its development.
I will push you to be the best and make your business more profitable.
You can have the business you dream of, are you ready to take your business to the next level? To find out more, book your FREE consultation.
Get In Touch
Send A Message
Send me a message
Contact info
Falguni Desai 20 PALACE STREET, LONDON, SW1E 5BA
Alternatively, click the button below to schedule a meeting: