Recruiting people in the current job market
Recruiting a new team member to your company in the current job market is a marketing exercise. This is, in part, because since 2015 the unemployment rate in the UK as been steadily falling. In July 2019 the rate of unemployment was just 3.8%. Now, more than ever, you need to be able to attract the right candidates when recruiting people. In most cases, the person you want to work for your company is not sitting at home looking for a job. They're already working in another company that you'll need to entice them away from.
And just like with marketing to attract new customers, if you aren't able to get your job ad in front of the right type of people, you're significantly reducing your chance of finding the right person.
Three steps to take to finding the right candidates
Define your ideal candidate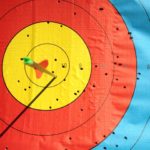 Before you even start to write your job advert, you'll want to invest some time on defining the ideal person for the role you're filling.  You need to get a clear picture of them in your mind. You'll want to determine what sort of traits, skills and qualifications they'll have. You'll also want to consider what that person is passionate about. And what's going to be important to them – their values.
Create a job description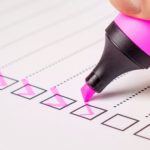 Once you're clear on who you're looking for you'll want write up all of this in a job description. Your job description will also include a list of duties and responsibilities for the role, working hours as well as any special working conditions. Ideally include rates of pay or pay range – either in the job description or the job advert. If it's a sales role then consider advertising the rate of pay that includes commissions they will receive when they hit their targets (known OTE – on target earnings). Often candidates won't want to invest time applying for roles when they're unsure if the role pays less than they're currently earning.   Remember you're trying to attract as many great candidates as possible at this stage (not repel them).
Write a job advert that attracts the right type of person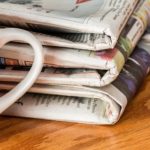 You don't need to be an expert copywriter or marketer to create a job advert that attracts the right type of people. You do, however, need to use the right words. And you'll do this by revisiting the list of traits you came up with when defining your ideal candidate.  Including traits in you job ad means you're more likely to attract candidates that have these traits. Read on for more tips on writing your job advert.
Writing your job advert
The purpose of your job advert is to get as many qualified candidates as possible to apply for the role you're looking to fill.
Here are seven key areas you'll want to work through when writing a great job advert:
Be specific about the role you're recruiting for. You'll get less people responding if you're ambiguous. You'll be clearer, and therefore attract more candidates, when you use standard job titles, such as 'admin assistant' rather than 'junior team member'.
Focus on the benefits of the job – its all about attracting as many candidates as possible at this stage. Candidates will be very interested to understand why they should work for you and what's in it for them. Remember this stage of recruitment is a marketing exercise.
Include traits that you want candidates to possess throughout the advert. For example, if you've identified as part of the traits exercise that the role requires high attention to detail, then you'll want to say that in your job advert. If you want someone that is great with people and outgoing, then include that.
Use 'you' rather 'we' language to attract candidates. As with all good marketing, its all about who you're trying to attract, not you. Candidates are interested in what you can do for them.
Keep it short and get to your point as quickly as possible.
Keep it simple by using the AIDA formula for writing adverts:

Attention – your job ad must catch the attention of the right sort of person. Use a good headline that's easy for your ideal candidate to understand and consider including the job title as it will enable the reader to qualify themselves as a candidate. Consider using a question in your headline, as these are the most successful at getting people to read the rest of your ad.
Interest – your initial paragraph needs to make the reader interested enough to read on. This is a great place to use the traits you've previously identified because they will resonate with ideal candidates.
Desire – be exciting and give ideal candidates a reason to want to work for you – and consider moving from their current role.
Action – be clear on the next step you want candidates to take.  For example, do you want them to call your recruitment line, send their CV or fill out an application form?  And have you included your contact details for anyone that has questions?

Keep it legal by ensuring you don't use language that discriminates on the basis of any 'protected characteristics' – such as age, race, sex, disability, pregnancy and maternity, religion or belief. You can read more about this on the ACAS web site.
If you'd like to join us at one of our business improvement events in the North East, visit our Events page or click here.
EVENTS PAGE