So, How Much Do I Need to Invest to make Business Coaching Work For Me ?
If you are considering investing in business coaching you will naturally want to know how much you will need to budget for it and more importantly what kind of return you will receive on your investment. The cost of coaching depends upon  your preferred learning style and how quickly you want to make changes in your business and your life.
A better question to ask perhaps would be "can I afford to hire a business coach?"
A good business coach will help you to earn far more from  your business than the coaching costs. So, as a starting point you should be thinking of using a business coach in terms of an investment in yourself and your business rather than an expense.
I will do my best to explain our approach to helping businesses prosper and more importantly to helping business owners to truly become business people here in West Cheshire and North Wales by investing in business coaching.
There are Two Types of Coaching Available
Group Coaching

One-to-One Coaching
First we will look at the budget you will need for each of these types of coaching, then we will outline what you receive for your investment and finally we will consider what type of commitment you need to make for coaching to work for you.
Group Coaching
This is the entry level for your coaching journey if you are a start-up business or have a small team and are happy learning in a group environment with other like-minded business owners. This coaching takes place at regular intervals, fortnightly, monthly or quarterly depending upon the pace at which you want to learn and more importantly be able to apply what you learn in your business. Group coaching may also be combined with a regular monthly one to one coaching session. Prices for Group Coaching range from £95 per month to £945 per month, dependent upon how much time  you have to be coached and how quickly you want to improve your business. Your First session is Complimentary.
Your Return on your Investment in Group Coaching
Group coaching is a rolling program of group coaching and accountability sessions that will lead you through the key components of running a successful and profitable business.
Group Coaching will help you:
Achieve better life balance by improving your time management skills
Develop YOUR business education so you can EARN more
Build relationships, networks and community with like-minded Business Owners
Be motivated, inspired, focused to become a better LEADER
Define your Unique Selling Proposition (USP) and turn it into a powerful, competitive weapon
Dramatically increase your LEAD generation and lead conversion skills
Develop loyal, profitable customers who keep coming back
Master cash-flow and improve your PROFIT margins
Hire, retain and develop an awesome TEAM
Create Systems that allow your business to run without you
By the end of the group coaching programme, you'll have mastered not only WHAT to do but also HOW to do it and you'll have already implemented many of the strategies learned. Gain the KNOWLEDGE and MOTIVATION to
create a commercial, profitable enterprise that can work without you.
Alignment Consultation
This is a one-off cost and the starting point of coaching for every business owner. Your investment includes a detailed meeting for a minimum of half a day with your ActionCOACH. During this meeting your ActionCOACH will learn as much as possible about your business, your goals, your challenges, your sales, your marketing, your finances and so much more …
An Alignment Consultation is done with three goals in mind:
First, to know exactly where your business is now.
Second, to clarify your business and personal goals, And
Third, to get the crucial pieces of information needed to create an ActionPLAN for your business that will cover the next 12-18 months.
This is alignment consultation carried out in a group setting for Group Coaching Clients.
The plan isn't a traditional business or marketing plan, but rather a step-by-step plan of Action you'll work through as you continue through the duration of your group or one-to-one coaching program. The investment ranges from £345 for individual group coaching clients to £2,000 for larger teams.
One-to-One Coaching
We offer many different coaching programs, all designed to help your business grow revenue and profits and while you can always start with a group coaching program, nothing will give you the results that one-to-one coaching does.
One-to-one coaching is the only program in which your ActionCOACH will work with you one-to-one for at least 12-months to make all of your goals a reality.
Limited One-to-one coaching is available in our Group Coaching packages, however sole one-to-one coaching prices range from £1,200 per month to £2,700 per month dependent upon how many sessions you have per month and how many team members are being coached.
Your Return on your Investment in One-to-one Coaching
There isn't an area of your business that one-to-one coaching doesn't touch. From weekly coaching calls and goal setting sessions to working with you on your new marketing pieces, you will develop new sales strategies and business systems so you can work less and learn all you need to know to make your dreams come true …
Your monthly investment in one-to-one coaching ensures your ActionCOACH will work closely with you on your sales, marketing, team building, business development and every element of the Action Plan you created during your Alignment Consultation.
Unlike a consultant, your personal ActionCOACH will do more than just show you what to do; he or she will be with you when you need them most as each idea takes shape, as each campaign is put into place, as you need the little pointers to make things happen. Your ActionCOACH will also be there when you need someone to talk to, when you're faced with challenges or, most importantly, when you're just not sure what to do next.
Your ActionCOACH will be there every step of the way helping you to create
A Commercial, Profitable Enterprise that can Work Without You
Test Drive Coaching
We run regular Complimentary Workshops designed to help you decide which coaching investment level will give you the greatest return for your current circumstances. This is a great way to test drive coaching with no obligation.  Alternatively you can arrange an initial private consultation free of charge by clicking here. All of our prices are subject to VAT.
Your Commitment to Coaching
All of our coaching programs run as 30 day rolling programs as we believe that the results of our coaching should be the only thing committing you to continue investing in yourself. To gain the greatest benefit from coaching you must at the outset be wiling to budget for 12 months of continuous coaching.
If you've been in business for more than a few weeks, you've seen at least one or two so-called "quick fixes…
Most consultants seem to think they can solve all your problems in a few hours or a few days. At ActionCOACH, we believe long-term success means we aren't just offering suggestions or doing the work for you; it means doing the work with you, showing you how to do it, working alongside you and creating success together.
Over the course of 12 months, you'll work on different areas of your business. Each month, you'll see your goals become a reality, you'll gain both the confidence and the knowledge to make it happen again and again.
Our 7 Point Guarantee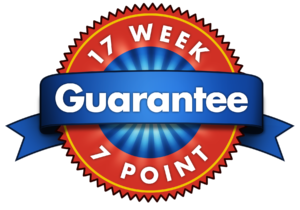 So, why not start your journey with a FREE Workshop or Complimentary Group Coaching session to find out how coaching can help you create:
A Commercial, Profitable Enterprise that can Work Without You