There is no time like the present, right now, to get started on your dreams and goals.
If you want to generate more profit from your business and make it easier to run.
If you want to move from where you are now to where you want to be.
If you want to create a surplus of time and money to invest in the people and things that matter most to you, call me now.
The only disclaimer is; your dedicated commitment will be required.
Business Growth Events
Upcoming Events by Lucas Vigilante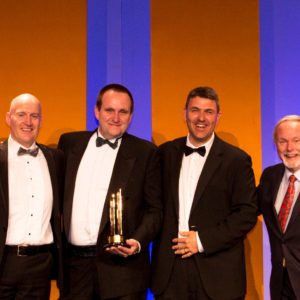 The Business Excellence Forum & Awards
Join us for two inspiring days of insights, camaraderie and inspiration The 7th Business Excellence Forum takes place on 4th & 5th of April 2019. Designed to deliver the best, most effective and highest ROI business strategies, you and your team will leave with multiple actions to grow your business, start your business and create…
View the full business events calendar
Estuary Logistics
Client Growth Story
"Working with Lucas not only saved my business but my family as well. The biggest emotional impact from working with ActionCOACH is the time it's given back to me, I now work ON the business instead of IN the business. I use to work 60+ hours a week and now I only work 20 hours, which has given me some amazing family time, we take 3-4 holidays a year and I get to pick the kids up from school. I've been able to employ 32 new team members helping the local community and we've also increased our profits 100% year on year since we've been working with ActionCOACH."