Shweta Jhajharia, Principal Coach and Founder of London Coaching Group, is a multi- award-winning business coach, recognised both by external bodies and the industry awards panels as the top coach in the UK, including being positioned at #16 in GlobalGuru's top 30 coaching professionals around the world.
She was Global Marketing Manager with Unilever for 9 years gaining an exceptionally strong knowledge base before founding her ActionCOACH firm in 2008. She has been awarded numerous awards including "Coach of the Year" every year since 2009, Global Best Client Results, two prestigious International Stevie Awards and the Multi-Millionaire Coach Award.
Shweta draws upon this expertise for her clients to not only lead them to better profitability, but also enhance the long-term asset value of their business.
Shweta has been featured in over 50 leading media outlets and her book, Sparks: Ideas to Ignite Business Growth, was a 2017 Amazon bestseller.
With access to a full suite of training videos, email and phone access to her team of experts, and hundreds of tools and strategies, Shweta's clients are consistently achieving an average annual growth of 41%.
There's 600+ businesses across sectors that she has worked with in the past to testify to it.
"It's taken the guesswork out of everything."
Impact Stories
Shweta is a multi-award winning ActionCOACH and runs the fastest growing business coaching firm in Europe.
Shweta's clients have achieved phenomenal, consistent growth. Hear them talk about it themselves, and book in a free business coaching session to get a strategic review of your business to find out for yourself.
Business Tools, Tips and Advice
Latest news from Shweta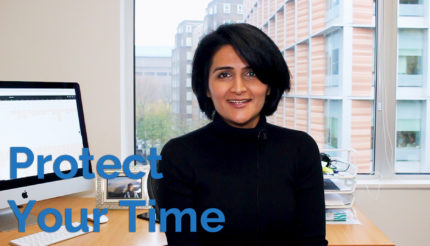 Blog
If you know why it's important, why aren't you taking that time to stop and reflect?