What's Missing From Your Business?
Would You Like To Achieve More ?
You have created something really special, your business. It's the stuff dreams are made of.
Why did you start your business? Perhaps you wanted to create a better future for yourself and your family? What were the dreams that drove you to start your business? Can you remember them vividly, or have they become a bit faded?
Running a successful business can mean hard work, and perhaps not the rewards you know you deserve. Do you have more ambitious aspirations?  Are you now at a stage in business where you demand more and ask yourself, "How do I get my business to the next level?"
Today, I get to work with successful business owners, just like you. Motivated and driven business professionals that want to go from good to great in the shortest time possible.
If you feel there is something missing from your business or you want to achieve more, call today on 0776 999 1445.  The best time to do that was yesterday, don't wait until tomorrow, call today.
You Have Already Won The Lottery - You Just Haven't Collected Your Prize Yet.
For most business owners the real wealth is created when you sell your business. You may be surprised to learn that less than 5% of businesses have a clear exit strategy. Would you like to increase the value and "sellability" of your business?
Our "Value Builder" assessment will provide you with the eight drivers that influence the value of your business, allowing you to work on an exit strategy that will ensure the highest possible return. Contact us today to start your FREE Value Builder Assessment.
Business Growth Events
Upcoming Events by Stuart - Your Guide To Success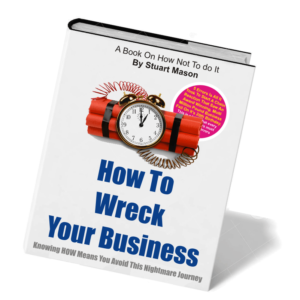 Group Coaching
How To Wreck Your Business – Growth Programme
There are many great books out there that will share the secrets to the authors success. Very few share with you how to WRECK your business, in the hope that you won't of course. This book is a true story, it's a horror story, yet an outsider looking in would have been unaware. Eight errors…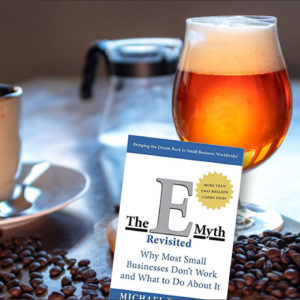 BookCLUB
Books, Beer and LEARNING
Books and Beer (or coffee), because learning should be fun. Join my Book Club and meet every month with like minded business owners to share the knowledge of a Business Book that I know will improve your business.  This month (29th May) we're going to cover the amazing "One Page Marketing Plan" by Allan Dib Each month…
View the full business events calendar
Why Every Business Needs A Coach
Eric Schmidt
The CEO of Google explains to us why every business can benefit from having a business coach. Arguably one of the most successful business CEO's of recent times explains; "One thing people are never good at is seeing themselves as others see them". This applies equally to your business. Are you "too close to the coalface" – a Business Coach often sees the obvious things that even the most established and successful owners miss.