Growth Specialist & Trusted Advisor in the East Midlands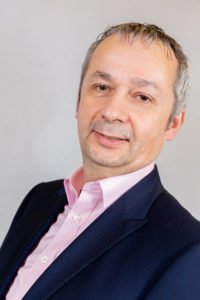 I am passionate about Business… this is my mission as a Business Growth Specialist

I love helping businesses like yours grow and become more successful, so you, the business owner, can enjoy the lifestyle you deserve. I am also here to help you enjoy the life that the business can afford to give you, and that you deserve now, not just when you've finished your business.

As your Business Coach and trusted advisor, I will help you deliver the results you desire using proven tools, methodologies and systems, which have been tested and perfected by their use in tens of thousands of businesses worldwide over many years.

I will hold you accountable for your results and just like a sports coach, push you to perform to your optimal level and help you celebrate your successes when they occur – so please get used to the idea of celebrating your success.
What to expect when you work with me
– You will have clarity and focus on what's important
– Your business and personal finances will dramatically improve
– You'll be very clear on your goals and free-up the time to work on them
– You will be held accountable to your commitments
– You'll gain significant advantage over your competitors and grow your business
– Your leadership skills and abilities will rapidly develop
– Your team will be inspired and outperform your expectations
– You will feel challenged, stretched and most importantly happier because of your achievements
– Simply put, I will help you get the very best from you and your business.
What do our clients think?
Results
"We saw results with ActionCOACH within the first week."
"I'm completely sold on what they can help you achieve in your business."
"If you're serious about building your business, give it a go, you have nothing to lose".