High Performance Podcast hosts Jake Humphrey & Damon Hughes joins the Big Friday Finish webinar to discuss the psychology behind optimum performance
To become a high performer and rocket fuel your growth, you need to push yourself outside your comfort zone. That warm feeling of safety and certainty does not lead you to optimum performance. Growth happens when you push yourself, when you strive for more, to do more, to be more, to have more. There are three key areas you need to focus on to achieve optimum performance: exploration, consistency and failure.
We had the pleasure of hosting sports broadcaster Jake Humphrey and leading organisational psychologist Damian Hughes on our Big Friday Finish, sponsored by Santander. Jake and Damien also host the High-Performance Podcast which offers a glimpse into the lives of high-achieving, successful individuals. Here's what they said about the psychology behind optimum performance

.
Exploration
You need to create a safe space for exploration, the first step to achieving this is accepting that failure is allowed. It's important to create a culture in your business where people are exploring and failing. You need to be curious as exploration is where growth lies.
Jake and Damian talk about the Valley of Humility a lot in their High Performance Podcast, as this is where curiosity lives. Asking questions, parking opinions and looking at obstacles with a new perspective all lies in the Valley of Humility.
Consistency
It's what you do every day, consistently, which makes a big impact. Consistency is a contract with yourself, not anyone else. You need to take ownership for your own consistency. When you start to become consistent, you start to see results.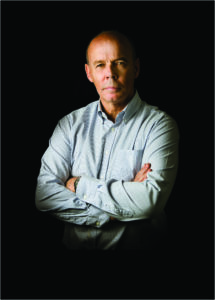 Sir Clive Woodward OBE implemented this into the England Rugby Team when he was coach. Instead of setting rules for the players to follow, he said, "I'm not going to decide the rules that you live by in this World Cup, you are. There's a whiteboard, there's a marker, write down the rules that you all want to exist by, and I'll come back in 20 minutes."
Clive comes back into the room and he picks the 5 rules that he would have chosen anyway, but the big difference to them, is about ownership of those words. When they get on the bus in the morning and someone is late, it's the players who are the ones saying, 'we decided together, why are you letting everyone else down?'
Ownership of your consistency is what drives you and your employees forward.
Failure
"Fail early, fail often, but always fail forward" – John C. Maxwell
The way in which you manage failure can have a direct impact on your performance. Do you look to blame others, or do you take responsibility?
You need to take ownership of your reaction to failure, especially from environments that you don't control, for example you're trying to get a new business deal and someone else gets it with a better price or you're about to grow your business and your team, but you're hit with a global pandemic that's not your fault. Jake and Damian talk about how all of these things are still your responsibility, you have to understand that you're entirely responsible for your reaction to that failure and that's what impacts your performance.
If you want to understand how you can reach your optimum performance and get out of your comfort zone, you can watch the webinar with Jake Humphrey and Damian Hughes now, by clicking here!

We'd love to hear your thoughts in the comment box below.