You can't beat a bit of WOW in customer service !
On Monday my LandRover Discovery broke down – nothing unusual there you may say – although this is the first time for me.
Anyway recovery was OK, replacement vehicle OK, status updates – average – overall, I was mobile, these things happen and all OK.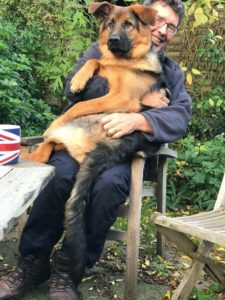 In terms of Net Promotor Score probably a 6 at best.
Thing is when my replacement vehicle came through it was a XE Jaguar saloon – nice car but I forgot to mention to the customer service team that I have a 33kilo German Shepherd "puppy" and he doesn't really fit.
Rang up JLR Customer service at 10AM this morning and explained the problem – by 1PM I am the proud albeit temporary owner of a RangeRover Vogue – WOW. Send me the Net Promoter Score quickly – it's a 10 from me!