Business growth specialist
Simon Buck's clients get results.  
Simons' track record of developing winning teams and embedding high performance cultures in organisations speaks volumes. He's coached many businesses over the years to deliver additional profitability and more freedom of choice for the business owner.
Simons' coaching and teaching skills coupled with the Best Business Growth System in the World has proven to be a recipe for success with business owners getting more time back, choice to sell their business or significantly reduce their hours or simply to fall back in love with their businesses again and regain a new hunger for growth.
Why it can pay to hire Simon Buck…
Let me ask you a question, "do you want to achieve your very best?" You see business coaching only works if YOU want to succeed, and YOU participate in your coaching programme… we know our system works, but it does require participation.
Here's what YOU can expect from working with a world class business coach:
CLARITY
 Coaching is about getting clarity, not only on where you want to be, but where are you now, and what the gap is. Also clarity on timeframe, alignment between personal and business goals and having an outside perspective to challenge conventional thinking. Clarity is about the longer term, the 3 year plan, 1 year plan and 90 day plans. Ultimately the strategy that gives us direction.
FOCUS
Regular sessions (weekly or fortnightly) bring focus to us working ON the business rather than just IN it. Cutting out the interference and ensuring we are staying on track with the strategic direction that will deliver the above goals. This focus is a key part of the coaching session working with a "focus sheet" to ensure that what was committed to in previous sessions has been delivered or understanding what is getting in the way of keeping you from that focus, can be removed.
ACTION
 Thoughts without action is just a dream. Every session has to end with clarity of action, what needs to happen next and what tools do we have to help you achieve it faster than alone. This might be sales, marketing, delivery, finance, team or leadership. We have developed IP over 25 years of coaching and have a tool for anything we encounter along the way. ActionCOACH have been coaching for 25 years in 80 countries with 1,500 coaches across the globe, working with 15,000 businesses a week, this model works.
RESULTS
What results do we need to see 3 years out, a year out, each quarter and then each week to deliver on the above. What level of sales makes coaching free. What can we transparently see in the business that ensures we are hitting the targets required. Do we have a dashboard that tells us we are achieving against your desired outcome and does each team member know their contribution?
The above are the fundamentals of coaching to ensure we hit your goals
"Winner of coach of the year"
"Best client results"
"Best client feedback"
My mission as business growth specialist
I believe everyone deserves to have a coach supporting their business. We don't know all the answers and we can't always see clearly on what or where we should focus next, thats where a business coach comes in. In jut the same way as top sports teams and individuals have a coach, motivating, driving them and holding them to account, a business coach is no different.
"Every week no matter how I feel at the beginning of our coaching sessions Simon always leaves me feeling more energised, confident and motivated to take on the challenges we have set for me and the business."

Fencing And Construction Training
"Simon challenges us to think big, he stretches us to think outside of our geographic constraints and we are currently developing a new global service we originally thought was just for the UK"

GreyMatters Global
Business Growth Events
Upcoming Events by Simon Buck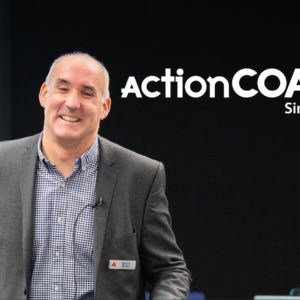 growth-club growthclub
GrowthCLUB Q3 2020
Create the Roadmap to Your Success With GrowthCLUB – 90-day business plan Many business owners get caught up in the day-to-day of their business. Finding time to plan and to reflect on what's working and what isn't can be extremely difficult. GrowthCLUB is your 90-day business plan workshop. We will inspire and assist you to…
View the full business events calendar