Business growth specialist
Simon Buck's clients get results.  
Simons' track record of developing winning teams and embedding high performance cultures in organisations speaks volumes. He's coached many businesses over the years to deliver additional profitability and more freedom of choice for the business owner.
Simons' coaching and teaching skills coupled with the Best Business Growth System in the World has proven to be a recipe for success with business owners getting more time back, choice to sell their business or significantly reduce their hours or simply to fall back in love with their businesses again and regain a new hunger for growth.
Why it can pay to hire Simon Buck…
Let me ask you a question, "do you want to achieve your very best?" You see business coaching only works if YOU want to succeed, and YOU participate in your coaching programme… we know our system works, but it does require participation.
Here's what YOU can expect from working with a world class business coach:
Amazement at how much money you're leaving on the table right now through gaps in your business education
Clarity and laser like focus on what's important
You'll realise the maximum value from your business and grow an enviable personal income
You'll be driven in the most profitable direction
A competitive edge over your competition leading to dramatically increased market share
Your leadership skills & knowledge will rapidly develop
The peace of mind that comes from a productive team, who you can count on to deliver results, while you get piece of mind
The satisfaction of achieving all you can through your business
Simply put a world class business coach gets the very best from you and your business.
"Winner of coach of the year"
"Best client results"
"Best client feedback"
My mission as business growth specialist
I believe everyone deserves to have a coach supporting their business. We don't know all the answers and we can't always see clearly on what or where we should focus next, thats where a business coach comes in. In jut the same way as top sports teams and individuals have a coach, motivating, driving them and holding them to account, a business coach is no different.
Business Growth Events
Upcoming Events by Simon Buck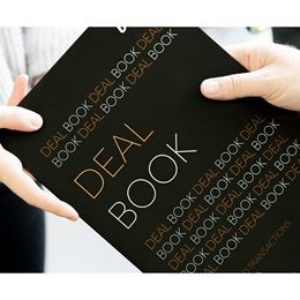 Maximising The Value of Your Business – Malmesbury
Want To Increase The Value Of Your Business By Up To 71%? Are you a business owner with a vision to sell your business in the next 3-5 years? Are you curious to find out how much your business is REALLY worth?  Would you like to maximise the value of your business before you sell?…
6 Steps
6 Steps to Building a Winning Business – Newbury
What will you learn by attending? By attending you'll learn easy to implement & practical strategies to; Deliver consistent double-digit growth in both revenue and profits Produce a consistent pipeline of new target-market customers Build levels of customer satisfaction and loyalty Manage your finances better Build a winning team Create a business that can ultimately…
View the full business events calendar