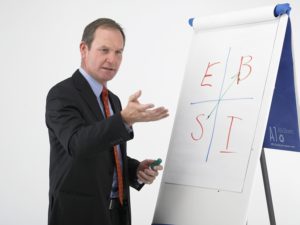 I came to the world of coaching with 25 years of business experience behind me. This experience includes working as a business owner, director and senior manager in the fast moving consumer goods, supply manufacturing, and professional service sectors. I have also gained a wide range of management and practical skills across all business disciples working in family businesses, small and medium sized companies and an international corporations.
As Managing Director of Copella Fruit Juices during a period of fast company and brand growth in the 1990's which led to the acquisition by Tropicana (Pepsico). I now have direct business interests as Managing Director of Cawston Press, a fast growing juice company, and also a small property development company.
My interest in business management and helping business owners achieve their full potential, together with personal self-development and learning, led to a Business Management Course at Cranfield University and my training and work as an Action Business Coach.10 years down the road, the hard work that this role requires continues to bring huge satisfaction in helping other business owners reach their goal.
As your Business Coach and advisor, I will help you deliver the results you desire using proven tools, methodologies and systems, tested and perfected over tens of thousands of businesses worldwide for over more than two decades. I will hold you accountable for your results and just like a sports coach, push you to perform at optimal levels.
Let's schedule a Free Business Coaching session to get started …