Every Business Owner Achieves More with a Coach
Supporting you, the Business Owner to give you CLARITY
which allows you to create FOCUS
and set clear ACTIONS
delivering RESULTS
So we have created a 12 Month High Achievers Club that will deliver support
and results.
How does it look?
---
Right now, CLARITY, PRIORITY and DISCIPLINE are essential to highly achieve in your business and place it on the right trajectory. This is not a short sprint but a re-creation of your business in what we find to be the new reality.
---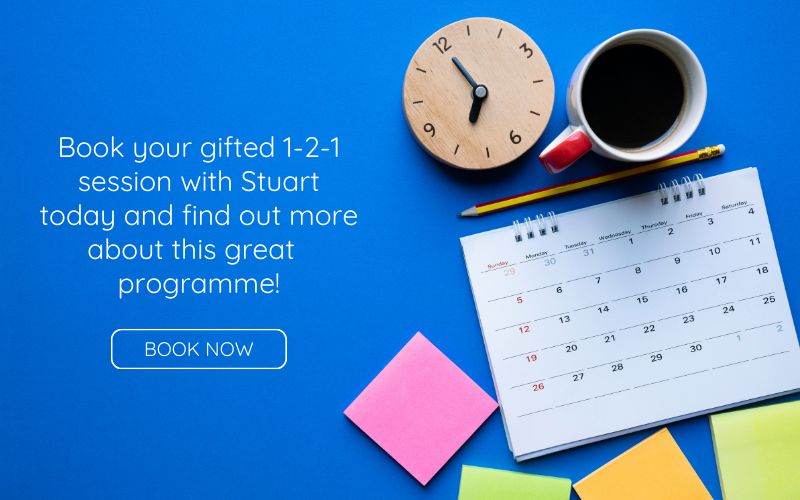 ---
What clients say…
"The programme is really valuable for understanding what you want and planning what you need to do to get there." – LP Brilliant Agency
"It's a great way to clarify where you want your business to be in 90 days.  It enables you to step away from the business and see things from a different perspective without interruptions." – RF Beauty by Rebekah
"Taking time away from the day to day is vital to keep moving forward. The structure and process make it really useful to stick to after the planning day. John and Stuart are great coaches and always on hand to help you get the best possible plan in place." – KE
"This has been far and away more productive than any previous programmes I have attended." – JW 5 Create Ltd
---
Get in touch with Stuart NOW
He will help you become a high achiever
He will take you through the powerful approach he uses to help your business fly high and explain how to ensure you get great results.
Here are three options for you to do next:
Book a 1-2-1 gifted coaching session with Stuart here in his calendar. He have several slots to choose from over the next two months
Call Stuart on 07809 674150