"Work harder on yourself than you do on your job" (Jim Rohn)
We all want to be the best we can be. That's why many of us start our businesses – to be better, to help more people, to have more opportunities, to be inspirational and to have a better quality of life.
How committed are you to becoming that person?
Sometimes though, successful as we are, we need someone who won't collude with us to listen whilst we explore ideas. Someone to offer us guidance and support, someone to challenge, then help us get really clear on the steps to take us to the next level. Someone to keep us focused, and hold us accountable to make sure it happens.
How much closer to your goals could you be with that person by your side?
I've helped many local business owners and their teams to get better – to improve their business results, and to create lasting changes in their behaviours to become more efficient and effective people, both in and outside of the workplace.
I work with ambitious, open-minded, committed, successful people who are open to challenge, and want to develop themselves and their teams to become best in class….and have some fun along the way!
It's time to take the next step…
What would it mean to you right now to figure out a meaningful way forward to reconnect you with your dreams, gain the confidence and the knowledge to take the steps, and then be held accountable to make sure that you do what you say you're going to do?
And what if your improvement in results was GUARANTEED, with no financial risk to you?  
Why you need a Coach.....
As your coach, I'll help you bridge the gap between where you are right now, and where you want to be, both in your life and your business. I will help you develop long-term and short term goals and strategies, as well as improve your business in areas that you might have overlooked. You may be able to survive in business without the help of a Coach, but I guarantee that with my help, you can achieve your personal and business goals faster.
Why not learn more about what we do and how we do it?
We hold regular business growth seminars most months – see our events page for details.
Give us a call right now on 07949 335002 to reserve your place at our next event, and find out how coaching could help you.
At the very least, we guarantee that you'll take away some fantastic ideas linked to real client case studies to help you improve your business immediately.
Business Growth Events
Upcoming Events by Steve Saunders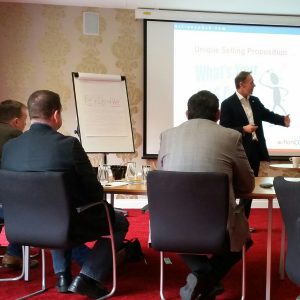 Group Coaching
ActionCLUB – Business Growth and More Profit!
So what is ActionCLUB? It's a practical programme, working with like-minded business owners, to increase your customer base, revenue and profit.  Each 2.5 hour session, runs every two weeks, will lead you through the key components of running a successful business. During the program you will learn how to: Dramatically increase your lead generation and conversion skills Develop loyal, profitable customers who keep coming…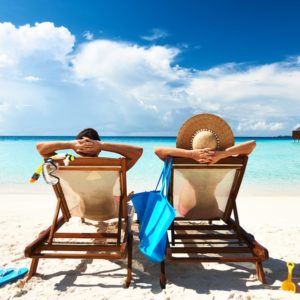 6 Steps
6 Steps to Great Business Results
Learn how to increase your profits by 61%  During the seminar we will give you the chance to step out of your business and get focused. You will walk away with proven ideas on how to increase your business profits and make your team more effective, so you can work less and enjoy life more.…
View the full business events calendar
Eric Schmidt
"Everyone needs a Coach"
No wonder coaching is still one of the fastest growing industries in 2017. No one would deny that Google's a successful company. If Eric Schmidt, Google's CEO, says everyone needs a coach, what might you accomplish with your own coach?